BAY SHORE TREASURER AND ASSISTANT POSITION
Bay Shore Treasurer and Assistant Position
Do you enjoy working with numbers? Do you have a financial background? Bay Shore Church is in desperate need of qualified people to fill these positions by January 1st. Maintaining our financial integrity and having faithful people step up to new challenges are at the core of our identity. Bonnie Stovall has served the church with tremendous dedication, taking on both jobs over the last several months and is stepping down December 31.  We trust that God is putting it on someone's heart to help us out. Could that person be you? 
If you answered yes to these questions, we'd love to hear from you. Bay Shore is currently looking for a volunteer treasurer to help with financial planning, monthly board reports and weekly accounting responsibilities. We use Quickbooks and have systems in place that make the job easy to step into. The assistant treasurer position is a back-up check signer and someone who is familiar with our system should we ever need someone to fill in for a time for the treasurer. If this has your name written all over it, please contact Melanie Brossus for more information at 562-889-9300 or send her an email at brossus5@gmail.com.
Decorate the Church – December 3
Join us in decorating the church for Advent and Christmas on Saturday, December 3, beginning at 9:00 a.m. All are welcome!
We'll be making juniper wreaths and decorating the Chrismon tree and we could use your help! If you like, bring a Christmas treat to share.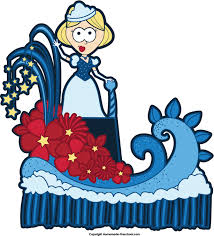 Belmont Shore Christmas Parade – This Saturday, December 3 at 6:30p
The Men's Group elf's are busy putting the finishing touches on the float and it's almost ready for this Saturday's parade, please bring family and friends to watch as Bay Shore Church's children's choir and their parents ride along in style in our very first entry in the Belmont Shore Christmas Parade.  Be sure to bundle up and bring the hot chocolate…and join in the fun!
SPECIAL ADVENT AND CHRISTMAS WORSHIP SERVICES
Touch of an Angel – December 11
During our 9:30 a.m. worship service, our Bay Shore Children's Choir will share with us how God used angels to change the lives of ordinary people and in turn the course of history by delivering the news of the coming Messiah. Join us for this joyful, musical morning!

The Call of Christmas: Lessons from the Shepherds – December 18
Our Bay Shore Chancel Choir, along with orchestra, and featuring narration by the Rev. Dr. David Clark, will portray how the shepherds' reaction to the angel's call is a model for how we should respond to God's call. Join us at 9:30 a.m. for this special worship experience.
Christmas Eve at Bay Shore – December 24
Three candlelight services at 5:00, 7:30, and 10:00 p.m. Children's Christmas recital at 4:30 followed by worship including music by our vocal quartet, handbells, children's choir, and organ. Services at 7:30 and 10:00 include music by our chancel choir, vocal quartet, handbells, and organ. Nursery care available at 5:00 and 7:30.
DECEMBER 4 AT BAY SHORE CHURCH
Worship at 9:30 a.m.
Sunday School and Nursery Care
Second Sunday of Advent
The Rev. Dr. Dave Clark's Sermon: "God's Reversals"
Mary discovers that the promise of Christmas is the promise of the great reversals in God's agenda.
The poor shall become rich, the haughty shall become humbled.
God's project in the world isn't simply that we might find spiritual peace.
It's a radical transformation of this world into a world that is just and fair.
See what it is that inspired Mary to sing a beautiful song of transformation.
Scripture Lesson: Luke 1:46-56
Lay Reader: Ann Nickerson Hughes
Chancel Choir Anthem: Song of Mary and Joseph
featuring Shannon Miller, soprano and Kurt Roudebush, bass
Solo: O Thou That Tellest Good Tidings to Zion – Aubrey Hawkinson, alto


Greeters: Silvia Barger and Charlene Bovee
Worship Attendance: November 27: 175 Adults, 19 Children


Flowers on the altar are given by Matt and Renee Norton in loving memory of Matt's mom, Joyce Jordan Peck.
Flowers in the niche are given by Chad and Jenny Stuart in celebration of their 20th wedding anniversary.
Lay Reader: Ann Nickerson Hughes
Ann has resided in Long Beach since she was five years old, she attends Bay Shore Church and is the daughter of Dr. Art Nickerson who was a long time member. Ann and husband, Bill have five grown children ranging in age from 17-31. Ann teaches 1st grade at Lowell Elementary and in her spare time enjoys music, yoga and being with family and friends.
UPCOMING EVENTS & ANNOUNCEMENTS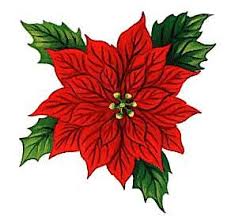 Poinsettias to Decorate the Sanctuary
It's time to place your orders for Poinsettias to decorate the Sanctuary. All orders must be in no later than, Sunday, December 11th. Order Forms here: poinsettia-order-form-2016 and also available at church starting this week, and will be included in the upcoming Carillons and Bulletins. Poinsettia's are $16 per plant. Plants can be picked up after Christmas Eve Services. Thank you!
Orientation to Bay Shore Church, Tuesday, December 6
Interested in finding out more about Bay Shore Church and it's amazing ministries and opportunities? Meet with Pastor Dave, other church leaders and friends in an informal atmosphere in Dave's office at 6:30pm, the evening is open to questions and answers. Please email pastordave@bayshorechurch.org if you plan to attend.

Silent Christmas Movie and Carol Sing – December 13
Join our organist, Robert York, for this American Guild of Organists event at 7:30 p.m. Robert will accompany the 1929 Laurel and Hardy Christmas-themed silent film "Big Business" on our 47-rank Wicks organ followed by a carol sing-a-long. This free event is open to the public.
Christmas Cookies, Coffee and Fellowship
Please join Parish Outreach in a cup of coffee and Christmas cookies, after church in the concert hall on December 18th.  Bring a dozen of your favorite Christmas cookies to share.
Blue Christmas – December 20
Our December Grief Support Group gathering on Tuesday, December 20 at 4:30 will be a Blue Christmas service. If you are in need of a quiet, prayerful way to honor the memory of a loved one during this holiday season, we encourage you to come. Holidays bring up a lot of memories and feelings, including grief. All are welcome.
Attention All Children & Youth!
Christmas Eve Recital and 5:00 p.m. Service
Everyone is invited to participate in the Christmas Eve Recital at 4:30 pm before the 5:00 pm Family Service.  This is a great tradition here at Bay Shore, so if you would like to sing, dance or play your instrument, please contact Julie Ramsey at jrramsey@icloud.com!  We'll provide the accompanist. Any Christmas carol that is appropriate for a church service is acceptable.  (No "Jingle Bells" or "Rudolph," please.)  Bring your family and friends to see you offer your talents before the Christmas Eve service.  Thank you, Julie Ramsey, Director of Music.
Free Online Advent Devotionals for Families
Hey families!  Check out these cool online devotionals from our Sunday School curriculum publisher.  CLICK HERE to sign up to receive free devotionals (including a daily video and related activities).
2016 Christmas Families Project
Bay Shore Church is supporting six families this year for Christmas. Posters have been hung in the fellowship hall with care! Be sure to stop and pickup Christmas wish cards for the families. The sign-up for deliveries is also available on each poster.
Thank you all for your generosity and support of this Christmas tradition at Bay Shore.
Missions Commission
Shop Scrip for Christmas
If you are one of the many individuals who don't like to go shopping at the malls for holiday gifts…than here's your chance to shop hassle free. Stop by the Scrip table this Sunday to start your Christmas shopping, if the scrip that you're wanting isn't available, it can be ordered that Sunday and in office the following week for pickup. Buying scrip is also a way to help Bay Shore Church; a percentage from every scrip card purchased goes back to the church. Win-Win for everyone!
Canaan Olive Oil on Sale just in time for Christmas~
As in past years, Olive Oil and other fair trade items from Palestine are on sale for the next 3 Sunday's in the Fellowship Hall. Items available Jenin Olive Oil $19 (new), Wild Capers Tapenade $7 (new), Freekeh organic green wheat $5 (new), and crushed oils, Lemon, Thyme and Chili $13. Keep in mind all those family members and friends who are cooks they would love to receive these items as gifts!
Youth Groups – December 4
Join us for High School Youth Group 11:00-1:00 and Middle School Youth Group 4:30-6:30 on Sunday, December 4. Food, faith, fellowship and fun!
Joy to the World Christmas Concert, Sunday, December 11 at 5:00pm
Justin Rudd and his nonprofit Community Action Team (CAT) invite everyone to a free, 90 minute  "Joy to the World" Christmas concert, doors open at 4:30pm, and all seats are general admission (tickets required). Organizers are asking concert attendees to bring peanut butter, breakfast cereals, box mac and cheese and/or canned fruit, the donated items  will benefit the Long Beach AIDS Food bank or bring toys and treats for shelter dog/cats for CAT's Operation Santa Paws. The professional talent is provided by the Southern California Brass Consortium. For more information please visit www.justinrudd.com/concert and www.santapaws.info.
Christian Outreach in Action Ring and Sing, Wednesday, Dec. 21st – 5:00 pm
Come join the Bay Shore Bells and Chancel Choir as they ring and sing carols in support and ministry at COA.  It is so meaningful to those in our community who are homeless and hungry to be able to see our smiling faces and hear and sing along with us before their meal.  It is one of our favorite outreach events of the year!  515 E. 3rd St., Long Beach CA 90802
We Serve Dinner at COA Dec. 21
We will be feeding the hungry on Wednesday December 21st at Christian Outreach in downtown Long Beach. Menu this month is Sloppy Joes: sloppy joes dec and Pudding cups (all flavors). Recipes are available online or in the concert hall. Please bring to church by Sunday, December 18,2016. If you wish to contribute with a gift of money, please make a check payable to Bay Shore and put Hunger Fund in the memo line.
Thank you for all you have done this past year  – we have served over 2,000 meals
Merry Christmas!
December Church Meetings
December 1: Pastoral Relations Committee Meeting – 6:30p – Dave's Office
December 4: Missions Commission – 11:00am – Dining Room
December 4: Facility Task Force – 11:00am – Library
December 6: Orientation to Bay Shore Church – 6:30pm – Dave's office
December 11: Harvest Home Budget Meeting – 10:45am – Sanctuary
December Coffee Servers
December 4: Mary Hester and Sharon Rogers.
December 11: OPEN
December 18: Lucy Moon Shoulders
December 25: OPEN
Please sign-up! The coffee sign-up sheet is posted on the bulletin board outside of the church office or you may call Charlene at (562) 433-0401. Four volunteers are needed each week.
Food for the Flock December Focus – Canned Meat and Seafood
For the month of December, add canned meat and seafood to your shopping list to feed the hungry this holiday season. This includes such things as canned meats, canned chicken, canned tuna, chili, beef stew, Vienna sausages and more. These hearty foods will fill hungry bellies in these colder months. Remember each time you go shopping in December, add a couple of cans of life-sustaining food to feed the hungry in our city. Bins to collect your gifts will be located in the church narthex each Sunday in December, or you can bring it by the church office during the week. God bless our very generous congregation!
Winter Wonder Camp at Pilgrim Pines – January 13-16
Registration is now open! Register at https://goo.gl/forms/Vsp7W3VNrxFmtcEF2
This year, we are stepping into uncharted territory. We are excited to have the Junior High and Senior High programs in the same place, at the same time, experiencing all the glories that Winter Wonder Camp has to offer. Similar to camp this year, our lives reflect and parallel the idea of UNCHARTED TERRITORY, this years camp theme, and how although our journey through life may change and feel scary, God is with us every step of the way.
Tuesdays with the Pastors
If you haven't joined Pastors Dave and Susie, fellow parishioners and friends for coffee or tea at Babette's on 2nd Street, then your missing out on lively conversation and fellowship. They meet every Tuesday afternoon from 4:00 to 5:00pm. Drop on by!
Dear church members and friends,
There is no way I can individually thank everyone for your love, sympathy and support over the past few weeks. The quantity of cards & notes has been tremendous & will be greatly cherished. To all those that helped with the memorial service & lunch following, all the choir, cooks, bakers, planners, servers, decorators, ushers and others I am not aware of, I cannot thank you enough. What a wonderful gift you gave to me and John's family. Please accept this message with my deepest gratitude.
Blessings to all,
Cynthia Day-Elliott
WE REMEMBERED IN OUR PRAYERS
The Fisher Family. Libby Hoy. Noelle Rominger. Robin McInerney. Walter Hughes. Bob Montague. Gary Wandling. Kurt Moder. Luke. The Burt Family. Grandma Betty. Antonella. Johnathon. Sonia. Amy. Aunt Susie. Amanda. The Kincade Family. Carrie. Leanne Osmon. Ann Hurley. Tennessy Elledge. Rev. Al Opydke. Mary Hutchinson. Sameer Salameh. Joann Scribante. Susie Torres. Joe. Joann McGowan. Susan Felix. Bob & Diane Guyett. The Elliott Family. Jerry Clark. Virginia Thompson. Phil Carr. Jack Zohab. Mark Risile. Bev Rose. Rick Wallace. Alicia Yeamans. Joyce Amerson. Cindy Summers. Esther Watts. Norma Marter. Nancy. My sister. Mrs. Durrazzo. Judith. Jean. Jan. Bob Guyett. Jody. Sandy. Jolene. Carl Duckworth. Gina. Bob.
Souls of:  John Elliott. Robert Merlo. Nora Brennan. Leanne Osmon. Bob Scribante. Barbara Smith. Jimmy Farricker. Peggy Noris. Karl Johnson.
General: Jennie Van der Maarl 88th birthday! God bless and lead our country. Prayers of gratitude for the service of all veterans. For our country and its people. For peace.
To add concerns for
our Prayer Chain please contact Jane Loper directly at 562-431-1943, email jane.loper@verizon.net., leave a prayer concern in the narthex box, or send an email to the church office through the contact form. Let Jane know if you would like to receive weekly prayer chain email.
Thanks to God for answered prayers, God's Grace, infinite love and the promise of each new day!
Could it be? Yes, it could. Something's coming, something good, If I can wait! Something's coming, I don't know what it is, But it is gonna be great.
In the first act of the musical West Side Story ,the impossibly hopeful and youthful protagonist, Tony, sings the song called "Something's Coming." You may recognize the lyrics, written by Stephen Sondheim. Advent shares much of what this song is about : expectation, excitement and a sense that around the corner there is something good. More than the happy times on Christmas morning, or even the stories of shepherds and wise men, the good that Isaiah points to is a realized peace envisioned in natural enemies lying next to each other. Isaiah writes about lions and wolves lying with lambs and babies playing safely with poisonous snakes. The "something coming" in today's scripture is just what Isaiah describes, a vision emblematic of humanity's true future and more real than our violent warring culture might predict.
The expectation and hope of this season is what everyone wants all year round. We want to feel good about our lives and the people around us. We all remark about how people look different this time of year. It's like everyone all at once sees the truth of what Isaiah saw – that there will come a day when enemies will be friends and babies will be safe and humanity will rest from all the evil it has produced. On that day, the peaceable kingdom will be real. Perhaps, this Advent season, we might cultivate a longing for peace that would result in our working for it. The United Church of Christ long ago declared itself a Just Peace Church. If you want to do more than just long for peace go to ucc.org and search for "Just Peace." You'll find resources and a way to imagine "something good" into reality, and make a difference in our world.