CHRISTMAS EVE WORSHIP SERVICES
My favorite moment of the whole year is that sublime moment when the lights dim and the sanctuary becomes awash in the soft glow of candlelight. Bess Streeter Aldrich, in Song of Years, wrote, "Christmas Eve was a night of song that wrapped itself about you like a shawl. But it warmed more than your body. It warmed your heart… filled it, too, with a melody that would last forever. Even though you grew up… the melody would stay in your heart always–a song for all the years." I'm looking forward to sharing this holy, warming moment with you on Saturday, where together we may receive something that lasts forever.
We have three candlelight services at 5:00, 7:30, and 10:00 p.m. Children's Christmas recital at 4:15 followed by worship at 5:00 including music by our vocal quartet, handbells, children's choir, and organ. The 5:00 service is the most family-oriented of the three. Services at 7:30 and 10:00 include music by our chancel choir, vocal quartet, handbells, and organ. Nursery care available at the 5:00 and 7:30 services.
Communion will be served at the 10:00pm service. Communion at the late service can be a powerful moment of cleansing and hope. At Bay Shore Church everyone is invited to participate in communion, they need not be members of a church.
Dave Clark, Senior Pastor
MEMORIAL SERVICE FOR JIM SCOTT
Please join us this Friday, December 23 at 10:30 a.m. for a memorial service for longtime member, Jim Scott, followed by a reception in the Fellowship Hall.
DECEMBER 25 AT BAY SHORE CHURCH
Worship at 9:30 a.m.
Christmas Day
Join us for a casual, fun, and meaningful worship service for all ages including our traditional Christmas Carol Hymn Sing
and a message by Pastor Susie. No Nursery Care or Sunday School this Sunday.
Scripture Reading: Isaiah 9:2-7
Lay Reader: Marcia Snapper
The donut shop is closed on Christmas, so we invite you to bring leftover
Christmas goodies to share for Fellowship Time.
Flowers on the pedestal are given by the Wingfield Family wishing a
"Merry Christmas" from our family to everyone in our Bay Shore family.
Flowers in the niche are given by the Jensen Family in celebration of Addie's birthday!
Worship Attendance Sunday, December 18:  269 Adults, 19 Children
Lay Reader: Marcia Snapper
Marcia has been a Bay Shore Church member since 2005, and her favorite church involvements are the Chancel Choir and Fellowship Club. She is married to Hank Snapper. Marcia enjoys traveling, reading, taking long walks, and going to her grandkids' athletic events.
ANNOUNCEMENTS AND UPCOMING EVENTS
Christmas Concert this Thursday – December 22
Rich Ramsey and some of the orchestra members you heard accompany our Chancel Choir Cantata on Sunday are playing with the West Coast Pops Orchestra this Thursday, December 22nd at 7:30 pm in the McGaugh School Auditorium, 1698 Bolsa Ave. in Seal Beach.  It will feature familiar Christmas music and have a Christmas carol and a Hallelujah Chorus sing-a-long.  Come and enjoy a holiday celebration of music and song for the entire family.  Adult admission $10 – children and students are free, and tickets are available at the door.
Volunteers are needed to serve coffee this Sunday, December 25
Please sign-up! The coffee sign-up sheet is posted on the bulletin board outside of the church office or you may call Charlene at (562) 433-0401. Four volunteers are needed each week.
Holiday Office Closures – December 23 and 26
Please note that church office will be closed on Friday, December 23rd and Monday, December 26th in observance of the Christmas holiday.
Merry Christmas to All from the Bay Shore staff!
The Gift Card Christmas Tree
The tree for Long Beach Day Nursery and Precious Lamb Preschool is still up in the fellowship hall and is filled with wishes. Please stop by and take a card or two and make a child's wishes come true! Thank you so much for your generosity!
Food for the Flock December Focus – Canned Meat and Seafood
For the month of December, add canned meat and seafood to your shopping list to feed the hungry this holiday season. This includes such things as canned meats, canned chicken, canned tuna, chili, beef stew, Vienna sausages and more. These hearty foods will fill hungry bellies in these colder months. Remember each time you go shopping in December, add a couple of cans of life-sustaining food to feed the hungry in our city. Bins to collect your gifts will be located in the church narthex each Sunday in December, or you can bring it by the church office during the week. God bless our very generous congregation!
Winter Wonder Camp at Pilgrim Pines – January 13-16
Register TODAY at https://goo.gl/forms/Vsp7W3VNrxFmtcEF2
This year, we are stepping into uncharted territory. We are excited to have the Junior High and Senior High programs in the same place, at the same time, experiencing all the glories that Winter Wonder Camp has to offer. Similar to camp this year, our lives reflect and parallel the idea of UNCHARTED TERRITORY, this year's camp theme, and how although our journey through life may change and feel scary, God is with us every step of the way.
Tuesdays with the Pastors
If you haven't joined Pastors Dave and Susie, fellow parishioners and friends for coffee or tea at Babette's on 2nd Street, then you're missing out on lively conversation and fellowship. They meet every Tuesday afternoon from 4:00 to 5:00pm. Drop on by!
A THANK YOU TO BOB CASH FROM JULIE RAMSEY AND THE CHANCEL CHOIR
I and the Chancel Choir want to personally and publicly thank our dedicated choir member Bob Cash for making yesterday's cantata orchestra possible. As you all know, Bob and Mary Cash have been long-time members of our Chancel Choir. Last May, at the musical celebration of Mary's life, Bob chose that the donations in honor of her love of music be designated for our church's Friends of Music Fund. This season, when I approached Bob about using these donations for our Christmas Cantata orchestra, he said that he thought Mary would have loved the idea. We thank you, Bob, for assisting us in maintaining the great tradition of quality music at Bay Shore Church, and for making Sunday's glorious cantata orchestra a reality.
Julie Ramsey, Director of Music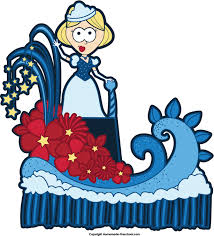 Bay Shore Men's Group
The Bay Shore Men's Group had more fun than allowed and wishes to thank everyone who so generously gave of time, energy, and monetary resources to make the first annual Bay Shore Christmas Float a rousing success.  In addition to the Christmas float committee members led by Don Budai, thanks go to: Blair Budai for the lighting, Jereb Cheatham for the vision and creation of the stained glass and lighted Carillon, the Gidley's and Reitz's for the use of their generators, Chap for the sound system, CC&G for the banners and to Julie and all the children and their parents for participating and singing on the float. It truly takes a village, Santa's village. Merry Christmas to all!
From Food Finders
We gratefully acknowledge your donation of $400 for our Food Rescue Program. The Food Rescue Program operates 365 days a year engaging more than 600 food donors in helping reduce hunger. From January 1, 2016 – September 30, 2016 we rescued 6.1 million pounds of food  from being wasted which went to alleviate hunger throughout the greater Long Beach area.
Sincerely,
Lisa Hoffmaster
Fund Development Director
Meals on Wheels
Our longstanding work in the community is in large part due to the generosity of our donors and the dedication of our many volunteers. We are honored that your organization has chosen to support our work on behalf of the homebound clients we serve in Long Beach, Signal Hill and Leisure World Seal Beach. MOWLB wishes to thank you for your recent, generous donation of $1000.
Sincerely,
Bill Cruikshank
Executive Director
WE ARE GRATEFUL TO THOSE WHO HAVE DONATED POINSETTIAS
TO DECORATE THE SANCTUARY FOR CHRISTMAS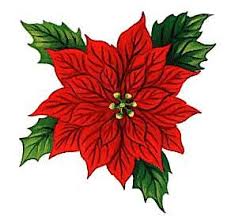 In Celebration
Phil & Charlene Bosl in celebration of Sara & Mitch Nieto's wedding
Diane Donaldson in celebration of The Bay Shore Family
Charles Ellison in celebration of the birth of our Savior
Mary Hester to celebrate my family during the Christmas Season
The Michael Jensen Family to celebrate Family
Monty, Tracy & Emily Maples to celebrate Monty Maples Sr.'s 80th Birthday.
Brigit Muller to celebrate Christmas
Doug & Freda Otto to celebrate the birth of Gracie Aileen Brenaman
Hank & Marcia Snapper in celebration of the Birth of Jesus
John & Mary Lou Walling to celebrate the birth of Christ our Lord
Sally Watson to celebrate Brett, Grant, Carson & Sally
In Honor
Susie Bjork & Dave Winter in honor of our parents, Bob & Lori, Marilyn & Chris
Jen Hayter in honor of her parents Jean & Dick Farmer
In Memory
Cassie Berrisford in memory of John Berrisford
Phil & Charlene Bosl in memory of Gene, Lester, Dorothy, Betty, and Ali
Sally Boyne in memory of Bill Boyne
Greta & Don Budai in memory of Greta's sister, Tina Eckert
The Burt Family in memory of Betty Hiltscher
Kim Burtle in memory of Helen & Joe Della Malva, Ann Katzman
Kathy Callahan in memory of my brother David Martin Beu
Suzanne & Beth Ciceri in memory of Betty & Arnold Stubbs
Steve Dodge in memory of his wife Jackie Dodge
Jack & Judy Elder in memory of our mothers, Jack's brothers & Judy's sister
Robert & Kathryn Flippen in memory of George & Aruilla Enloe
Leslie Groene in memory of Roberta Thynne
Bill Hayter in memory of Morris & Georgene Hayter, Dr. George Hayter
Joan Ensley-Heller & Bill Heller in memory of our parents, Janet & Charles Ensley Sr., Bill Heller Sr. & our family,
Barbara Zee & Nancy Eriksson
Kathy Holcomb in memory of Tony, Mary & Mark Sharrar and Anne Holcomb
Ron Hoppel in memory of Bud & Bernice Hoppel
The Michael Jensen Family in memory of John Elliott, Janna & Tom Wathen, Alex Fisher, Thornton Hamlin
Bob & Susie Laubacher in memory of John & Rhoda Lou Laubacher
Monty, Tracy & Emily Maples in memory of Margaret Leake
Judy Mathias in memory of Clif Mathias & Kay Harris
Glenn Moeller in memory of Tom Bramble
Gail Morrison in memory of Paul & Lois Glendenning & R.A. Morrison
Margie O'Malley in memory of Charles & Reta Metzger, Marrillyn McDowell and Ernie & Vi Parrett
Laura & Glenn Russell in memory of Jean & Jim Williams
Joanne Seebach in memory of Bob & Peggy Sommer
Marilee Stefenhagen in memory of loved ones who have gone before
Evelyn Sullivan in memory of her husband Donald Sullivan
Doug & Freda Otto in memory of Lura Scoville, Don Otto, Edith & Virgil Martin
Rob & Maude Williams in memory of Al Caplan, Ruth & Bill Williams, Fran Lang
Dick & Mary Zern in memory our our parents.
WE REMEMBERED IN OUR PRAYERS
Tammy Maples. Joe. Salwa Morris. Janet Stiens. Susan Davis. Ted Rheingold. Aunt Lora & Uncle Kurt. Pam Haskins. Sheila Cottle. Aura Monfort. Danny Jensen. Maura Fallon McKnight. Sandy. Kurt Moeder. Gary Wanding. Joe Camp. Mark Rasille. Beverly Rose. Rick Wallace. The Plotkin Family. The Kerr Family. Mr.Sanchez. The Tolan Family. Jodi Ellison. Jim. The Elledge family. Phil Bosl. Traci Reitz. Christi Dysart. Esther Watts. Chrisjeon Clemmer. Sarah. Deanne Mejia. Sissy. Joann Scribante. Cynthia Lanz. Andrew Lanz. Tuck. Mrs. Durazzo. Bob Montague.Joyce Carter. Barbara Eckert. Jerry Tarwater. Bob and Diane Guyett. Johnathon and family. Jean Remley. Susan Felix. Anastasia White. Jodi Miller. Norma Marter. The Elliott family. Bill and Mary Lou Nicolai. Cheryl St. George. Susie Harrison. The Kincade family. Sonia. Walter Hughes. Carrie Haynes. Whitney Danielson.
Souls of:  Oletta Staley. Anne Farrels Mom. Jim Scott. Lowell Rogers. James Robbins. Kathleen Tolan. Martin Kerr. Vanessa Plotkin. Grace Alexander.John Elliott. Roger Sullivan. Bob Scribante. Karl Johnson. Barbara Smith. Kenny Smith, Carol Paradiso.
General: The people of Syria. The children of Aleppo. Those in recovery to maintain sobriety. Those with disabilities to live independently. Our Country and Government.  For our children. Safe journeys for all holiday travelers. For Peace.
To add concerns for
our Prayer Chain please contact Jane Loper directly at 562-431-1943, email jane.loper@verizon.net., leave a prayer concern in the narthex box, or send an email to the church office through the contact form. Let Jane know if you would like to receive weekly prayer chain email.
Thanks to God for answered prayers, God's Grace, infinite love and the promise of each new day!
Welcome to Christmas on Sunday. This is the calendar year that doesn't let the pastor breathe after Christmas Eve services. No relaxing around a fire and sipping eggnog or resting on their laurels after another year's round of candle lighting and choir feeding. No, instead the alarm needs to be set and a sermon manuscript readied and stole hung carefully for the morning of Christmas. Being a pastor, as they say, is not all "cakes and ale." And it is, of course, more than that. It's also the many things that get done that no one ever hears about, like leaving the Memorial Day family picnic to be with a woman whose husband died at home; or finding a home for an indigent elderly church member; or visiting a man on death row who had wantonly gunned down three people. Some pastors have complained that nobody ever calls them when they're having a good day. Then a message like Isaiah's comes along and it happens to be Christmas, which is, as everyone knows, the birthday of Joy. And here we are with Isaiah, just as we were on the second Sunday of Advent, and this time he is proclaiming, "The people who walked in darkness have seen a great light."
James Thurber wrote, ""There are two kinds of light – the glow that illuminates, and the glare that obscures." As startling as light bursting into darkness can be, this light in this darkness does not obscure. It does not drown in brightness the truth of suffering and the reality of sorrow. Instead it glows so that everything beautiful, even on the difficult days, is illumined with what is authentic and powerful. What binds us together with Christ in his humanness is his frailty and vulnerability as a baby born in a manger. It is not that we don't see suffering because we are so enamored of the shininess of Christmas but because it is in this scene that we see beauty, himself, lit from within. A beauty covered in straw, illumined by love and glowing with the pulse of possibility. Merry Christmas everyone!