"TOUCH OF AN ANGEL" CHILDREN'S MUSICAL - THIS SUNDAY
This Sunday our Children's Choir will offer their annual Christmas musical. Our sanctuary has been set with the Bethlehem scene including stable, star and manger and will be host to our children depicting Mary and Joseph, the prophets, the shepherds, the sheep, the kings and of course, a choir of angels.
The Old and New Testaments contain numerous accounts of God sending angels to protect, comfort, minister to and deliver messages to believers. Angels appeared in different forms including creatures of radiant light, chariots of fire or even armies, but often simply in the form of a man or woman with a message from God.
In the book of Exodus, an angel guarded Moses and led the Israelites safely into the Promised Land. In Second Kings, an army of angels surrounded Elisha and defended him. An angel protected Daniel in the lion's den and saved his life. An angel rolled the stone away from Jesus' tomb and announced, "He is risen!" But of course, our focus is on the angels who told us of the Messiah, God's Son, Jesus.
In the Christmas story, God used angels to change the lives of people like you and me – people going through their daily routines with faith and hope in a coming Messiah. Angels gave them extraordinary news, extraordinary missions and extraordinary blessings and through their obedience all of them had the course of their lives changed forever.
Filled with charming arrangements of familiar carols, spirituals and hymns, our children's musical conveys with great warmth and charm God's promises fulfilled. Bring your family and friends to see and hear our children share how God used the touch of an angel to change the lives of ordinary people and in turn the course of history by delivering the news of the coming Messiah.
*Angel Food Cake Reception following the worship service*
Julie Ramsey,
Director of Music
CONGREGATIONAL MEETING & STEWARDSHIP UPDATE
All church members are encouraged to join us for our Congregational Meeting this Sunday, December 11, immediately following worship. A quorum of 60 members is required to transact business. We will be voting on the 2017 church budget.
Stewardship Update from your Business Affairs Commission:
We have 97 pledge units in. We are close to our budgeted goal, but need everyone who can pledge to do so. If you pledged last year, but haven't gotten your pledge forms in, please do before Sunday. If you haven't pledged before, please consider doing so this year. If you need a pledge form, you can download one HERE or you may contact Charlene in the church office.
DECEMBER 11 AT BAY SHORE CHURCH
Worship at 9:30 a.m.
Nursery Care Available
Third Sunday of Advent
Children's Choir Musical:
"Touch of an Angel"
Our Children's Choir will share with us how God used angels to change the lives
of ordinary people and in turn the course of history by delivering the news of the coming Messiah.
*Enjoy an angel food cake reception following the worship service*
Lay Reader: Sally Boyne
Greeter: Greta Budai
Flowers on the altar are given by Dede Gilmore in remembrance of her mother, Willa Gilmore.
Flowers in the niche are given Jan, Bob, Scott and Brett Campbell in celebration of Jeanine Benson's birthday.
Worship Attendance Sunday, December 4: 208 Adults, 12 Children
Lay Reader: Sally Boyne
Sally has resided in Long Beach since 1971 and became a member of Bay Shore Church in 2010. Favorite church involvement is helping with Christmas families. Sally has a brother, Steve, along with several family members living in Central CA. She is a retired teacher, Coordinator of Libraries and Instructional materials, and she enjoys traveling, cooking, Long Beach Heritage and the Symphony.
BAY SHORE TREASURER NEEDED
Bay Shore Treasurer and Assistant Positions Available
Do you enjoy working with numbers? Do you have a financial background? Bay Shore Church is in desperate need of qualified people to fill these positions by January 1st. Maintaining our financial integrity and having faithful people step up to new challenges are at the core of our identity. Bonnie Stovall has served the church with tremendous dedication, taking on both jobs over the last several months and is stepping down December 31.  We trust that God is putting it on someone's heart to help us out. Could that person be you? 
If you answered yes to these questions, we'd love to hear from you. Bay Shore is currently looking for a volunteer treasurer to help with financial planning, monthly board reports and weekly accounting responsibilities. We use Quickbooks and have systems in place that make the job easy to step into. The assistant treasurer position is a back-up check signer and someone who is familiar with our system should we ever need someone to fill in for a time for the treasurer. If this has your name written all over it, please contact Melanie Brossus for more information at 562-889-9300 or send her an email at brossus5@gmail.com.
2016 CHRISTMAS FAMILIES NEEDS
We have chosen 6 families to support this Christmas. If you have not been part of our Christmas Family giving project here is a brief explanation. There are boards mounted on the walls in Fellowship Hall representing each of our Families. On the boards there are pockets with white gift request cards for each of the members of that family. All you have to do is pull a white card from one of the families, buy the gift requested on the card, wrap it up for Christmas and put a tag on it so we know who it is going to. Don't forget to clip on the white card to the gift so we know what is going to each family. We still have quite a few cards left and we would really like to fulfill all of the families needs.
Some of the furniture needs of the families are a small kitchen table and 4 chairs for the Bradford family. The Bolanos-Salazar family needs two small dressers with 4 drawers each. The Jackson family would like a small book shelf, the 6 year old son is a big reader. Many of the families could use gasoline cards and grocery store gift cards including Food for Less, Superior Market and Albertsons. Many in our families have asked for shoes this year. You know how much better you feel when you have shoes that fit and keep your feet warm. Sometimes they have requested a certain brand but they would be happy with any brand of new shoes.
We need to have all of your wrapped and tagged gifts back at the church by Wednesday December 15 as we will be delivering all the gifts, Christmas Trees and decorations on the morning of December 17th.
The Gift Card Christmas Tree for Long Beach Day Nursery and Precious Lamb Preschool is also up in the fellowship hall and is filled with wishes. Please stop by and take a card or two and make a child's wishes come true!
Thank you so much for your generosity!
Merry Christmas!
Missions Commission
SPECIAL ADVENT AND CHRISTMAS WORSHIP SERVICES
The Call of Christmas: Lessons from the Shepherds – December 18
Our Bay Shore Chancel Choir, along with orchestra, and featuring narration by Pastor Dave, will portray how the shepherds' reaction to the angel's call is a model for how we should respond to God's call. Join us at 9:30 a.m. for this special worship experience.
Christmas Eve Candlelight Services – December 24
Three services at 5:00, 7:30, and 10:00 p.m. Children's Christmas recital at 4:30 followed by worship at 5:00 including music by our vocal quartet, handbells, children's choir, and organ. Services at 7:30 and 10:00 include music by our chancel choir, vocal quartet, handbells, and organ. Nursery care available at the 5:00 and 7:30 services. Communion will be served at the 10:00 service.
Christmas Day Service – December 25
Join us for a family-friendly, casual Sunday morning worship service at 9:30 a.m. including our traditional Christmas Carol Sing and a message by Pastor Susie.
MORE UPCOMING EVENTS & ANNOUNCEMENTS
Silent Christmas Movie and Carol Sing – December 13
Join our organist, Robert York, for this American Guild of Organists event at 7:30 p.m. Robert will accompany the 1929 Laurel and Hardy Christmas-themed silent film "Big Business" on our 47-rank Wicks organ followed by a carol sing-a-long. This free event is open to the public.
Christmas Cookies, Coffee and Fellowship – December 18
Please join Parish Outreach for a cup of coffee and Christmas cookies, after church in the fellowship hall on Sunday, December 18. Bring a dozen of your favorite Christmas cookies to share.
Blue Christmas – December 20
Our December Grief Support Group gathering on Tuesday, December 20 at 4:30 will be a Blue Christmas service. If you are in need of a quiet, prayerful way to honor the memory of a loved one during this holiday season, we encourage you to come. Holidays bring up a lot of memories and feelings, including grief. All are welcome.
Christian Outreach in Action Ring and Sing – December 21
Come join the Bay Shore Bells and Chancel Choir as they ring and sing carols in support and ministry at COA at 4:30 p.m. It is so meaningful to those in our community who are homeless and hungry to be able to see our smiling faces and hear and sing along with us before their meal. It is one of our favorite outreach events of the year!
515 E. 3rd St., Long Beach CA 90802
We Serve Dinner at COA – December 21
Thanks to all who responded on Sunday. We now have enough casseroles and servers for December. We still need pudding cups, either chocolate or vanilla – or you may contribute the the Bay Shore Church hunger fund. Thank you for all you have done this past year – we have served over 2,000 meals!
Merry Christmas!
Linda Sumpter
Winter Wonder Camp at Pilgrim Pines – January 13-16
Register TODAY at https://goo.gl/forms/Vsp7W3VNrxFmtcEF2
This year, we are stepping into uncharted territory. We are excited to have the Junior High and Senior High programs in the same place, at the same time, experiencing all the glories that Winter Wonder Camp has to offer. Similar to camp this year, our lives reflect and parallel the idea of UNCHARTED TERRITORY, this year's camp theme, and how although our journey through life may change and feel scary, God is with us every step of the way.
Attention All Children & Youth!
Christmas Eve Recital and 5:00 p.m. Service
Everyone is invited to participate in the Christmas Eve Recital at 4:30 pm before the 5:00 pm Family Service.  This is a great tradition here at Bay Shore, so if you would like to sing, dance or play your instrument, please contact Julie Ramsey at jrramsey@icloud.com!  We'll provide the accompanist. Any Christmas carol that is appropriate for a church service is acceptable.  (No "Jingle Bells" or "Rudolph," please.)  Bring your family and friends to see you offer your talents before the Christmas Eve service.  Thank you, Julie Ramsey, Director of Music.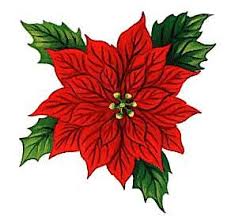 Poinsettias to Decorate the Sanctuary
It's time to place your orders for Poinsettias to decorate the Sanctuary. All orders must be in no later than Sunday, December 11th. Download your order form here: poinsettia-order-form-2016 or pick on up at church. Poinsettias are $16 per plant. Plants can be picked up after the last Christmas Eve Service or on Christmas Day. Thank you!
Shop Scrip for Christmas
If you are one of the many individuals who doesn't like to go shopping at the malls for holiday gifts, then here's your chance to shop hassle-free for gift cards. Stop by the Scrip table this Sunday. If the scrip cards that you want aren't available, they can be ordered on Sunday and will arrive at the office the following week for pickup.
Check out available cards HERE.
Buying scrip is a way to help Bay Shore Church, as a percentage from every scrip card purchased goes back to the church. Win-Win for everyone!
Canaan Olive Oil on Sale
There are still a few products left for sale. Please stop by the table this Sunday and visit with Glenn and Marilee and pick up that last minute gift for someone who likes to cook! Items still available (2) Jenin Olive Oil $19 (new), (7) Freekeh organic green wheat $5 (new), and crushed oils, (3) Lemon and (4) Chili $13. These would make great stocking stuffers!
Attendance Registration Pads
You may have noticed during worship the last two Sundays that a red attendance pad was being passed person to person in your pew. We encourage you to please take a moment to fill it out. It's a great way to learn the names of new people who are sitting next to you. It also helps us see how many visitors were in church and to follow up with current members or new folks as needed or requested. Thanks for your help!
Food for the Flock December Focus – Canned Meat and Seafood
For the month of December, add canned meat and seafood to your shopping list to feed the hungry this holiday season. This includes such things as canned meats, canned chicken, canned tuna, chili, beef stew, Vienna sausages and more. These hearty foods will fill hungry bellies in these colder months. Remember each time you go shopping in December, add a couple of cans of life-sustaining food to feed the hungry in our city. Bins to collect your gifts will be located in the church narthex each Sunday in December, or you can bring it by the church office during the week. God bless our very generous congregation!
December Coffee Servers
December 11: Peter Hogenson
December 18: Lucy Moon-Shoulders
December 25: OPEN
Please sign-up! The coffee sign-up sheet is posted on the bulletin board outside of the church office or you may call Charlene at (562) 433-0401. Four volunteers are needed each week.
Tuesdays with the Pastors
If you haven't joined Pastors Dave and Susie, fellow parishioners and friends for coffee or tea at Babette's on 2nd Street, then you're missing out on lively conversation and fellowship. They meet every Tuesday afternoon from 4:00 to 5:00pm. Drop on by!
WE REMEMBERED IN OUR PRAYERS
The Elledge family. Phil Bosl. Traci Reitz. Christi Dysart.Esther Watts. Chrisjeon Clemmer. Sarah. Deanne Mejia. Sissy. Joann Scribante. Cynthia Lanz. Andrew Lanz. Tuck. Mrs. Durazzo. Bob Montague. Aure Monfort. Sandy. Joyce Carter. Barbara Eckert. Jerry Tarwater. Bob and Diane Guyett. Johnathon and family. Jean Remley. Susan Felix. Anastasia White. Jodi Miller. Norma Marter. The Elliott family. Bill and Mary Lou Nicolai. Cheryl St. George. Susie Harrison. The Kincade family. Carrie. Sonia. Walter Hughes. Carrie Haynes. Whitney Danielson.
Souls of:  John Elliott. Roger Sullivan. Bob Scribante. Karl Johnson. Barbara Smith. Kenny Smith, Carol Paradiso.
General: Safe journeys for all holiday travelers. For Peace.
To add concerns for
our Prayer Chain please contact Jane Loper directly at 562-431-1943, email jane.loper@verizon.net., leave a prayer concern in the narthex box, or send an email to the church office through the contact form. Let Jane know if you would like to receive weekly prayer chain email.
Thanks to God for answered prayers, God's Grace, infinite love and the promise of each new day!
She's young. She's pregnant. And her song exclaims her gratitude towards God for giving her such happiness. That's it. That's the story! There's a mix of ordinary and divine detail in it. Elizabeth is Mary's cousin and pregnant with the future John the Baptist. In utero John leaps with joy when Mary comes near his mother. It's a leap that fills Elizabeth with the Holy Spirit. There in the hill country of Judea, two thousand years ago, two pregnant women–many years different in age and experience–meet. The Holy Spirit binds the two and moves them both to joy. A joy born of hope in a new world – a world declared by Mary to be one where justice means that the poor and lowly take a central place in the future of all life. Powerful forces may try to alter the plans made for her baby yet born, but they will not succeed, and, for the moment, everything is on a roll.
Through a stethoscope a baby's heartbeat is powerful and fast, like an engine. At eight weeks, it roars along at 150 beats per minute. It takes a mighty pump like that to get life moving and declare to all who listen… this baby is on its way. Jesus, whose heartbeat is the beat of justice and possibility for all human beings, is on his way!
Many of our UCC churches call their newsletter, "The Heartbeat" – St. Andrew UCC in Louisville, Kentucky; Nampa UCC in Nampa, Idaho; Highwater Congregational UCC in Newark, Texas; and Cannon Falls UCC in Cannon Falls, Minnesota to name a few. Church newsletters are the heartbeat of churches across the country. Who records the heart of your congregation? What is the rhythm that underpins your best work and best ideas and best hopes and best prayers? How do you hear the heartbeat of Jesus this Advent?