HARVEST HOME MEETING THIS SUNDAY, NOVEMBER 27
Bay Shore Church will conduct our annual Harvest Home meeting on November 27th after worship. This is a very important meeting for the congregation to discern how we will handle the challenges and opportunities ahead. At this meeting, we will accept nominations for financial officers and preview the budget that our Business Affairs Commission is building for 2017.
We will not vote on budget proposals on the 27th. Rather, this is your time to ask questions and help us guide the church in a positive direction. We will conduct a second meeting on December 11th, (after worship) to vote on the budget and church officers.
Campaign Update: Tha
nks to everyone who made the Born to Run campaign such a meaningful experience! It took a lot of people to pull off this campaign and we are grateful for all the inspiration they provided. The good news is: the early returns for our campaign are very positive and our campaign goals are not only in sight, they are achievable. 
But we cannot clear the hurdle until all of the remaining pledge forms are returned. As Bill Hayter said, it takes all of us doing our part to make it. If your form is still out, please send it in as soon as possible, or you can indicate your 2017 level of giving to our treasurer, Bonnie Stovall through email: bjstovall66@hotmail.com.
NOVEMBER 27 AT BAY SHORE CHURCH
Worship at 9:30 a.m.
Sunday School and Nursery Care
First Sunday of Advent
The Rev. Susie Bjork's Sermon: "A Season of Preparation"
As we look towards the celebration of Christmas, Advent is a time to prepare for a new arrival of Christ into our hearts and
lives once more. How might we keep alert, be prepared, and stay open to the unexpected ways God shows up in this world?
Scripture Lesson: Matthew 24:36-44
Lay Reader: Carol Welsh
Chancel Choir Anthem: Advent Message
Solo: All Earth is Waiting, Kurt Roudebush, bass
Greeters: Rod Sciborski and Jen Hayter
Worship Attendance: November 20: 225 Adults, 27 Children

Flowers in the niche are given by Cynthia Day Elliott in loving memory of
her husband John Elliott on his birthday, Dec. 1st.
Lay Reader: Carol Welsh
Carol and husband, George have resided in Long Beach for forty-nine years and Carol became a member of Bay Shore in 2013. Favorite church involvements Chancel Choir, Bay Shore bells, Facilities Task Force and the Children's Choir. Carol is retired (but not really)! Former Dean at Cypress College and former facility at LBCC. She is still teaching Science Education for future K-8 teachers at CSULB.
UPCOMING EVENTS & ANNOUNCEMENTS
Decorate the Church – December 3
Join us in decorating the church for Advent and Christmas on Saturday, December 3, beginning at 9:00 a.m. All are welcome!
We'll be making juniper wreaths and decorating the Chrismon tree and we could use your help! If you like, bring a Christmas treat to share.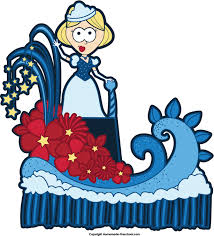 Belmont Shore Christmas Parade – December 3
Our men's group is building a float and our children's choir and their parents will be riding on it in the Belmont Shore Christmas Parade on Saturday, December 3 at 6:00 p.m. All are invited to come watch and support them and join in the fun!
Canaan Olive Oil – On Sale this Sunday, November 27
As in past years, Olive Oil and other fair trade items from Palestine will go on sale this Sunday in the Fellowship Hall. Items available Jenin Olive Oil $19 (new), Wild Capers Tapenade $7 (new), Freekeh organic green wheat $5 (new), and crushed oils, Lemon, Thyme and Chili $13.
Youth Groups – December 4
Join us for High School Youth Group 11:00-1:00 and Middle School Youth Group 4:30-6:30 on Sunday, December 4. Food, faith, fellowship and fun!
Orientation to Bay Shore Church, Tuesday, December 6
Interested in finding out more about Bay Shore Church and it's amazing ministries and opportunities? Meet with Pastor Dave, other church leaders and friends in an informal atmosphere in Dave's office at 6:30pm, the evening is open to questions and answers. Please email pastordave@bayshorechurch.org if you plan to attend.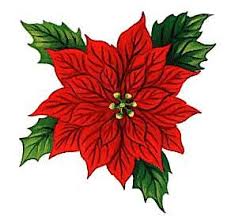 Poinsettias to Decorate the Sanctuary
It's time to place your orders for Poinsettias to decorate the Sanctuary. All orders must be in no later than, Sunday, December 11th. Order Forms here: poinsettia-order-form-2016 and also available at church starting this week, and will be included in the upcoming Carillons and Bulletins. Poinsettia's are $16 per plant. Plants can be picked up after Christmas Eve Services. Thank you!
Silent Christmas Movie and Carol Sing – December 13
Join our organist, Robert York, for this American Guild of Organists event at 7:30 p.m. Robert will accompany the 1929 Laurel and Hardy Christmas-themed silent film "Big Business" on our 47-rank Wicks organ followed by a carol sing-a-long. This free event is open to the public.
Blue Christmas – December 20
Our December Grief Support Group gathering on Tuesday, December 20 at 4:30 will be a Blue Christmas service. If you are in need of a quiet, prayerful way to honor the memory of a loved one during this holiday season, we encourage you to come. Holidays bring up a lot of memories and feelings, including grief. All are welcome.
We Serve Dinner at COA Dec. 21
Main dish this month is Sloppy Joe's and for dessert pudding cups, please buy the assortment of flavors, strawberry and vanilla are popular. If you wish to contribute with a gift of money, please make a check payable to Bay Shore and put Hunger Fund in the memo line. All food items should be at church by Sunday, December 18. Bless you all for all you do in this church outreach program.
Coming Up! – Special Advent and Christmas Worship Services
Touch of an Angel – December 11
During our 9:30 a.m. worship service, our Bay Shore Children's Choir will share with us how God used angels to change the lives of ordinary people and in turn the course of history by delivering the news of the coming Messiah. Join us for this joyful, musical morning!

The Call of Christmas: Lessons from the Shepherds – December 18
Our Bay Shore Chancel Choir, along with orchestra, and featuring narration by the Rev. Dr. David Clark, will portray how the shepherds' reaction to the angel's call is a model for how we should respond to God's call. Join us at 9:30 a.m. for this special worship experience.
Christmas Eve at Bay Shore – December 24
Three candlelight services at 5:00, 7:30, and 10:00 p.m. Children's Christmas recital at 4:30 followed by worship including music by our vocal quartet, handbells, children's choir, and organ. Services at 7:30 and 10:00 include music by our chancel choir, vocal quartet, handbells, and organ. Nursery care available at 5:00 and 7:30.
Free Online Advent Devotionals for Families
Hey families!  Check out these cool online devotionals from our Sunday School curriculum publisher.  CLICK HERE to sign up to receive free devotionals (including a daily video and related activities).
Attention All Children & Youth!
Christmas Eve Recital and 5:00 p.m. Service
Everyone is invited to participate in the Christmas Eve Recital at 4:30 pm before the 5:00 pm Family Service.  This is a great tradition here at Bay Shore, so if you would like to sing, dance or play your instrument, please contact Julie Ramsey at jrramsey@icloud.com!  We'll provide the accompanist. Any Christmas carol that is appropriate for a church service is acceptable.  (No "Jingle Bells" or "Rudolph," please.)  Bring your family and friends to see you offer your talents before the Christmas Eve service.  Thank you, Julie Ramsey, Director of Music.
2016 Christmas Families Project
Bay Shore will be supporting six families this year. Posters are hanging in the Fellowship Hall so the drawing of gift cards will begin after worship and the Harvest Home Meeting this Sunday. The sign-up for delivery families will also be available.
Baklava Orders – Dead-Line, This Friday, November 25
If your planning on ordering Baklava for the holidays, please contact Salwa Morris no later than this Friday, November 25 at 562-430-2700 to place your order. Each generous tray sells for $25. Baklava will be available for pick up in time for Christmas.
Coffee servers are needed for this Sunday, November 27
December Coffee Servers
December 4: Mary Hester and Sharon Rogers.
December 11: OPEN
December 18: Lucy Moon Shoulders
December 25: OPEN
Please sign-up! The coffee sign-up sheet is posted on the bulletin board outside of the church office or you may call Charlene at (562) 433-0401. Four volunteers are needed each week.
Thanksgiving Food Drive Update…
The numbers are in…and what better way to give thanks for the many blessings we receive all year long but by filling shopping bags with food for the needy. Your generosity has provided St. Mary's C.A.R.E. Program Pantry with 65 bags of food and Food Finders with 56 bags of food. Thanks to all who contributed to making sure a needy family has a hearty Thanksgiving meal.
Winter Wonder Camp at Pilgrim Pines – January 13-16
Registration is now open! Register at https://goo.gl/forms/Vsp7W3VNrxFmtcEF2
This year, we are stepping into uncharted territory. We are excited to have the Junior High and Senior High programs in the same place, at the same time, experiencing all the glories that Winter Wonder Camp has to offer. Similar to camp this year, our lives reflect and parallel the idea of UNCHARTED TERRITORY, this years camp theme, and how although our journey through life may change and feel scary, God is with us every step of the way.
Bay Shore Treasurer Position
Do you enjoy working with numbers? Do you have a financial background? Would you like to provide leadership in the financial life of Bay Shore Church? If you answered yes to these questions, we'd love to hear from you. Bay Shore is currently looking for a volunteer treasurer to help with financial planning, monthly board reports and weekly accounting responsibilities. If this has your name written all over it, please contact Melanie Brossus for more information at 562-889-9300 or send her an email at brossus5@gmail.com.
Tuesdays with the Pastors
If you haven't joined Pastors Dave and Susie, fellow parishioners and friends for coffee or tea at Babette's on 2nd Street, then your missing out on lively conversation and fellowship. They meet every Tuesday afternoon from 4:00 to 5:00pm. Drop on by!
MEET OUR NEW CHURCH MEMBER: LUCY MOON-SHOULDERS
Remember that song from "South Pacific": "One hundred and one pounds of fun"… that's our Lucy. What a bundle of energy she is – and what a lot of fun. She grew up in Florida, graduated from Florida State University with a degree in Humanities, and promptly became a Social Studies teacher.
In 1966 she moved to Buena Park and began teaching English, her first love, to junior high students. Before very much time had passed one of her fellow teachers proposed and she became Mrs. Tom Swindell. She was 25 years old when son #1 came along, shortly followed by sons #2, #3, and #4 – and to this day they, along with her precious grandson, are the joys of her life. For the next 12 years she stopped teaching and became a full-time Mom, active in PTA, church activities, and car pooling.
She subbed for awhile in Cypress but before long was back to full-time teaching – first as a high school English teacher and later as a math and science teacher in junior high. She finally retired in 2006 but kept up her connection with Cal State Fullerton, where she supervises student teachers in English.
When Lucy's marriage ended in 1994 she took back her maiden name – Moon – but as time passed she met Robert Shoulders at church and became Mrs. Shoulders. (Her students were confused with the name change so she joined her maiden name to her married name with a hyphen and became Lucy Moon-Shoulders. ) After their beloved Methodist church in Anaheim was disbanded – and after looking at many potential church homes – Bay Shore's welcoming ways led them to us. And here, Lucy discovered a buddy from co-op pre-school days: Beverly Wingfield, who swiftly involved her in the Missions Commission, which she truly loves doing and feels is so important.
The Shoulders love to travel and do a lot of it (most recently to Las Vegas for a Celine Dion concert)). In their spare time – which isn't much – they both are avid readers.
WE REMEMBERED IN OUR PRAYERS
Bob Montague. Gary Wandling. Kurt Moder. Luke. The Burt Family. Grandma Betty. Antonella. Johnathon. Sonia. Amy. Aunt Susie. Amanda. The Kincade Family. Carrie. Leanne Osmon. Ann Hurley. Tennessy Elledge. Rev. Al Opydke. Mary Hutchinson. Sameer Salameh. Joann Scribante. Susie Torres. Joe. Joann McGowan. Susan Felix. Bob & Diane Guyett. The Elliott Family. Jerry Clark. Virginia Thompson. Phil Carr. Jack Zohab. Mark Risile. Bev Rose. Rick Wallace. Alicia Yeamans. Joyce Amerson. Cindy Summers. Esther Watts. Norma Marter. Nancy. My sister. Mrs. Durrazzo. Judith. Jean. Jan. Bob Guyett. Jody. Sandy. Jolene. Carl Duckworth. Gina. Bob.
Souls of:  Bob Scribante. Barbara Smith. Jimmy Farricker. Peggy Noris. Karl Johnson.
General: God bless and lead our country. Prayers of gratitude for the service of all veterans. For our country and its people. For peace.
To add concerns for
our Prayer Chain please contact Jane Loper directly at 562-431-1943, email jane.loper@verizon.net., leave a prayer concern in the narthex box, or send an email to the church office through the contact form. Let Jane know if you would like to receive weekly prayer chain email.
Live With Hope
Life is short: it withers like grass and the flower fades (I Peter 1:24) or, as Matthew reminds us, we never know when the Son of God might return. All of us are called to attention, to be mindful of our lives and to live every moment as if God will call us home today. This is the message for the church on this first day Advent. Yet Advent is the season of waiting, expecting, hoping. How do we look forward and be reminded of our mortality at the same time?
The answer to that question might be that the future depends so much on what we do in this very moment. The quality of our life, the truth of our faith, does depend on the investment we make in the only thing we can really do anything about and that is the moment that we breathe into right now. Oh, we can live in expectation and do our deeds enacting hope, but unless we love in this instant, how do we know we will love in the next hour? We cannot control what has happened in the past or what may happen in the future; we can only live in the minute we live in.   As Christians we do that with faith.
The first Sunday in Advent means that in most of our churches we will be lighting the Advent wreath's first candle—the candle of "hope." Hope is also the name of a UCC church in Alexandria, Virginia, which offers these words of welcome on its website:
More than anything, we hope you can be real when you visit us. No need to pretend—no need to be "churchy." If you're happy, sad, worried, bursting to celebrate, or at the edge—God can hold it in worship. That's hope.
This Advent, may we all be real and present to each moment in our lives. Live into your future by loving your present. Live with hope.