Bay Shore Church has a long history of outstanding Stewardship. Over the past ninety years, wise stewards built, grew, and sustained our beautiful church home. Each succeeding generation has run the race with perseverance and passed the baton to the new generation to continue and improve upon their good works.
Our campaign this year is a time to take a fresh look at stewardship in relation to the gifts God has given us of our time, talent, and treasure. Good stewardship also requires knowledge of how these gifts support and impact the things we love about our church.
Much like a home or business, our church has annual expenses necessary for its operation and up keep. These include salaries, building maintenance, a music program, administrative expenses, and the various commissions that oversee Christian Education programs, Worship, Missions, Parish and Community Outreach. In 2016 those expenses were budgeted at $559,000. The income to pay for these things comes from Pledge and Non-Pledge Offerings; Facility Usage; Annual Endowment Fund Transfer; Fundraiser Event; and Special Designated Gifts.
For the past several years, our operating expenses have exceeded our annual income. We have been meeting the shortfall with Special Gifts, which is no longer sustainable. As a result, last year the Business Affairs Commission put in place a five year plan that would result in a balanced budget at the end of that period. To reach that goal, the deficit would need to be reduced by (a net) $20,000 annually.
As part of that plan, a special task force was created at the beginning of the year to look for ways to increase our facility usage and the income from it. Another area for income growth is greater participation in our annual fundraiser event and purchasing scrip. While these income opportunities are helpful, growth must also continue in our pledge and non-pledge offerings.
In 2016 our budgeted deficit was $78,272. To meet our budget this coming year-including the annual net decrease of the deficit by $20,000 – requires we grow our income or cut expenses. If expenses are cut, some of the things we love about Bay Shore and have come to depend upon will no longer be available.
It is important to remember that much can be accomplished if everyone does a little. If everyone who pledged this year increased their giving by $5.00 a week for 2017, it would provide an additional $28,000 of income to the church. Not everyone will be in a position to increase their dollar giving, but for those who can, please prayerfully consider what those increases will mean to Bay Shore and to you.
Each of us has meaningful gifts we can offer our church, whether it be our time, our talent or our treasure. Please keep the church in your prayers. It is one of the most important gifts we can give.
Gratefully,
Business Affairs Commission
NOVEMBER 13 AT BAY SHORE CHURCH
Worship at 9:30 a.m.
Sunday School and Nursery Care
Sermon Series:"Born to Run"
Our Born to Run Stewardship Campaign is centered on the focus scripture from Hebrews 12:1:
"Therefore, since we are surrounded by so great a cloud of witnesses, let us also lay aside every weight and the sin that clings so closely, and let us run with perseverance the race that is set before us." God calls us to persevere in faithful discipleship just like a runner perseveres in running a race. Practicing faithful discipleship means improving
the stewardship of our time, talent and treasure. It means caring for God's creation and the people in it
– including our own spiritual and physical health.
The Rev. Dr. Dave Clark's Sermon: "Jumping Hurdles"
You've heard it said that a small pot boils the quickest. If our spirits are small, if we are out of tune with our spiritual life,
we will find ourselves getting stressed out and in crisis mode far more than we need to be.
And when we get to a real crisis, we won't have the resources to get through the best we can in faith.
How do we keep in mind that from God's perspective all our mountains are molehills?
Stewardship Speaker: Tyler Skidmore
Scripture Lesson: Romans 5:1-5
Lay Reader: Silvia Barger
Chancel Choir Anthem: Look at the World
Children's Choir Anthem: Jubilate Deo
Solo: Offertory – Aubrey Hawkins, alto
Greeters: Julee and Jim Morris
Worship Attendance: November 6: 201 Adults, 19 Children
Flowers on the altar are given by Cassie Berrisford in celebration of the many blessings of Bay Shore Church.
Flowers in the niche are given by Fred and Sue Westberg in memory of Sue's mom, Helen Linscott on her birthday.
Lay Reader: Silvia Barger
Silvia has resided in Long Beach for 26 years and joined Bay Shore Church in 2003. She is very involved with COA, enjoys Carillon folding and serves on the Parish Outreach Commission. She has 3 grown children and 3 grandchildren. Silvia is a retired teacher and volunteers at the Aquarium of the Pacific, and in her spare time (if she has any) she reads, plays bridge, travels, and enjoys being with family and friends.
MEMORIAL SERVICE FOR JOHN ELLIOTT - THIS SATURDAY
Please join us for a memorial service for church member, John Elliott, this Saturday, November 12 at 11:00 a.m. in our sanctuary followed by a lunch reception in the Fellowship Hall.
There will also be a viewing on Friday, November 11 from 4:00-8:00 p.m. at McKenzie Mortuary (3843 E. Anaheim St. Long Beach, CA 90804).
In lieu of flowers, memorial gifts may be given in John's honor to: Bay Shore Church Friends of Music, The Bob Cole Conservatory of Music in support of Vocal Jazz (mail to: CSULB 1250 Bellflower Blvd. Long Beach, CA 90840-7101), or in the form of canned goods to support Bay Shore Church outreach ministries to the hungry.
THANKSGIVING FOOD COLLECTION
Thanksgiving Shopping Bags Are Still Available
A beloved Bay Shore Church Thanksgiving tradition is the filling of grocery bags with all the items necessary for a Thanksgiving feast – (minus the turkey). If you missed getting your grocery list and shopping bag after worship last Sunday, you can pick up your bag at church during the week or at each church service through November 20. What better way to give thanks for the many blessings we receive all year long than making sure a needy family has a hearty Thanksgiving meal. Bring your filled shopping bag each Sunday, and if your generous spirit moves you, pick up another shopping bag to fill. "He who thanks but with the lips thanks but in part; the full, the true Thanksgiving comes from the heart." – J.A. Shedd
From your Missions Commission
BAY SHORE TREASURER POSITION
Do you enjoy working with numbers? Do you have a financial background? Would you like to provide leadership in the financial life of Bay Shore Church? If you answered yes to these questions, we'd love to hear from you. Bay Shore is currently looking for a volunteer treasurer to help with financial planning, monthly board reports and weekly accounting responsibilities. If this has your name written all over it, please contact Melanie Brossus for more information at 562-889-9300 or send her an email at brossus5@gmail.com.
From Long Beach Rescue Mission
Your gift of $350.00 in Smart n Final Gift Cards is helping us bring comfort and relief to those who are hungry in so many ways…some long for family and home; others seek acceptance and friendship. Your giving enables our ministry to nourish those in our safekeeping with wholesome food, compassionate care, practical education and training – and most importantly, God's unconditional love.
From Precious Lamp Preschool
Thank you for your $500 donation to our program at Precious Lamp preschool.
For the next couple of months all announcements in worship will be given by Pastor Dave or Pastor Susie because our services will be quite full with special speakers and special holiday events. If you have an announcement you wish to be made, please send the information to Dave and Susie. Thank you!
November 13: Sharon Rogers, Mary Hester and John & Julie Kay Satariano
November 20: OPEN
November 27: OPEN
Please sign-up! The coffee sign-up sheet is posted on the bulletin board outside of the church office or you may call Charlene at (562) 433-0401. Four volunteers are needed each week.
November 9: Missions Commission – 4:00pm – Dining Room
November 13, 20: Business Affairs – 11:00am – Dining Room
November 13: Christian Education Commission – 8:30am – Library
November 13: Worship Commission – 12:10pm – Dining Room
November 22: Board of Stewards – 7:00pm – Classroom
November 27: Harvest Home Congregational Meeting – 10:45am – Sanctuary
TUESDAYS WITH THE PASTORS
If you haven't joined Pastors Dave and Susie, fellow parishioners and friends for coffee or tea at Babette's on 2nd Street, then your missing out on lively conversation and fellowship. They meet every Tuesday afternoon from 4:00 to 5:00pm. Drop on by!
Titanic the Musical – Starts This Saturday, November 12
Come see our very own Jay and Micah Dysart in First Congregational Church's presentation of the Tony Award winning musical, Titanic. Cole Brossus is playing in the orchestra too! There will be four shows on November 12, 13, 19, and 20. Please visit: http://www.firstchurchlb.org/titanic.html for details and to purchase tickets.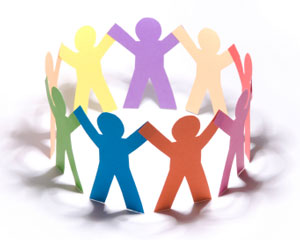 Grief Support Group – November 15
The next gathering of our grief support group for anyone who is experiencing grief over the death of a loved one (including those who are experiencing anticipatory grief for a loved one who is terminally ill) will be on Tuesday, November 15 at 4:30 p.m. in Gabrielson Chapel. This open group meets once per month to share with each other, listen to one another, and offer mutual support. Our conversations are held in confidence, we share some helpful resources, and each gathering also includes time for prayer, reading of scripture, or other devotional elements. If this seems like something you need, we hope you will join us. If you have questions, please ask either our Faith Community Nurse, Carolyn Remley, or Pastor Susie.
Serve Dinner a
t COA – Wednesday, November 16
We will be serving our monthly meal at COA on November 16. Our casserole is Chili Pasta Bake. Recipes are available in fellowship hall and online here: Chili Pasta Bake. We would also like some homemade cookies if possible.
Thank you all for your continued support,
Linda Sumpter
Men's Group Christmas Parade Float 2016
Bay Shore Church will be well represented in the 2016 Belmont Shore Christmas Parade. The Men's Group is busy designing and building a float we will all be proud of. Don't miss the parade on Saturday, December 3, 2016 at 6 pm.
Our November meeting is rescheduled to November 19 at 8:00 A.M.
2 Agenda Items:
1) Geoffrey Paterson will tell us about his 32-year career as an architect in the Hawaiian Islands.  Geoffrey helped design everything from the State's Capitol to private estates to fast food restaurants to a Maui Resort.
2) Don Budai will give us an update on the status of Bay Shore's Float Entry into the Belmont Shore Christmas Parade. Don & his crew have been hard at work and there is lots of exciting news to report!
Justin Rudd graciously donated $450 toward the rental of a flatbed truck to be used in the Parade. Mahalo, Justin!!
Thank you also to the 18 Men who have generously contributed $50 each toward the float project. If you have not already, please consider a modest contribution to help with the cost of our Christmas Float and other fun projects to come. Checks can be made payable to Bay Shore Church and left at the office or given to Dick Landes.
CSULB Winterfest Annual Concert Ticket Update
Sunday, December 4 at 4 pm. First Congregational Church
241 Cedar Ave, Long Beach, CA 90802
TICKETS for those who prepaid may be picked up in Bay Shore Church office.
CONCERT PARKING: Drivers may drop guests off in front of church. For Sunday only concert dates, on street parking (limited) is FREE. Library-Civic Center FEE Parking structure on Broadway near Cedar is a good choice for a nearby parking  location. There are other FEE Parking lots in the area.  (If not familiar with area, consult a map as there are one-way streets in this area.)
More than 20 tickets were purchased by Bay Shore members.  If you did not pre-order, you may call the CSULB Ticket office at 562-985-7000 to find out what dates and times are still available. Church sanctuary has 1000 seats of which more than 200 will be the choirs and other musicians.  For any other questions, you may contact  Bay Shore member Barb Raymond, bwraymond@earthlink.net or 714-625-0348.  Enjoy the show!
WE REMEMBERED IN OUR PRAYERS ON ALL SAINTS SUNDAY
Mary Cash. John Elliott. Burt Marter. Ray Thorn. Elliott Newton. Patty Loy. Nancy Eriksson. Barbara Zee. Elizabeth Bosick. Peggy Moore. Larry Melvin. Patty Ross. Susan Gottschalk. Dr. Terry Newsom. Mary Gray. David Hager. Kayley Kathryn Winburn. Tina Eckert. Helen Richards. Virginia Moore. George Hayter. Roscoe Corbin. Arnold Palmer. Janet Balldinger. Barbara Smith. Frank Smaldino. Ivan Boerman. David Dowell. Carrie Edna. Mary Beth Gibson. Margaret Davidson. Jim McBride. Donna McElroy. Jack Rafferty. Arlene Kay Kolson. Luke Johnson.
To add concerns for our Prayer Chain please contact Jane Loper directly at 562-431-1943, email jane.loper@verizon.net., leave a prayer concern in the narthex box, or send an email to the church office through the contact form. Let Jane know if you would like to receive weekly prayer chain email.
Infinite Possibilities
In Isaiah can be found the metaphors that inspire artists and peacemakers and hope–mongers everywhere. The wolf and the lamb and the lion and the ox all lying together in a world made new. Mission can be thought of as the church living as if that vision of peace is here now. People who live a life of peacemaking live their lives believing that peace is the norm and that our conflicted war-like ways reflect humanity not understanding the real truth of who we are: made in the image of God.
The Penn Central Conference of the United Church of Christ has started a program encouraging young people to explore the paths of peace. It's called Partners in Peace and it began in 2013, conceived by the three Penn Central Partnership Ministry Teams: Namibia Partnership; UEK Partnership (with the United Evangelical Churches of Germany); and Dakota Partnership (with the Dakota Association of the UCC).   Young people came from all over, hosted by Penn Central. They heard speakers, traveled to Washington D.C., visited the UCC's Justice and Witness Ministries office, and they are geared up to meet again in 2016.
A new chapter of Partners in Peace will bring young adults to South Dakota and the Cheyenne River Reservation. There they will learn about peace and our past with Native Americans Toni and Byron Buffalo, and Lancaster Theological Seminary Professor, Jacquie Church Young.
Messages of discord and hatred and conflict abound in our world. Spreading new metaphors, renewing the vision of Isaiah in the hearts of our young adults, is the way of Partners in Peace. You can learn more at the website of the Penn Central Conference of the UCC (www.pccucc.org).