NEW SERMON SERIES: DEVELOPING YOUR PERSONAL BELIEFS
This week we begin a new sermon series. It's designed to help you articulate what you believe. While the Christian faith is often portrayed as a monolithic set of doctrines, the truth is there is a wide range of interpretations about all the major aspects of faith. What are the options? What makes the most sense to you? What rings true based on your experience? This series will help you sort through these issues so that you can arrive at a faith you can believe in.
January 8 — Who is God to You?
January 15 — Who is Jesus for you Right Now?
January 22 — The Role of the Christian in Society
January 29 — How does the Holy Spirit Impact Your Life?
February 5 — What to Believe about End Times Stuff
February 12 — What do You Need Saved From and Saved For?
February 26 — What are the Important Expressions of Faith
Dave Clark, Senior Pastor
JANUARY 8 AT BAY SHORE CHURCH
Sunday, January 8 – Worship at 9:30 a.m.
Sunday School & Nursery Care
The Baptism of Christ
First Sunday after Epiphany

The Rev. Dr. Dave Clark's Sermon: "Who is God to You?"
What do we mean when we talk about God? How do you relate to the divine?
Is God a generally grumpy dude with a white beard? Is God spirit or love or a rule-giver? Is God inside you?
In this sermon we will explore options for finding images of God you can personally relate to.
Scripture Reading: 1 John 4:11-16
Lay Reader: Sandra Conant
Chancel Choir Anthem: God So Loved the World
Christmas Eve Worship Attendance (Total): 889
Christmas Day, December 25: 64
New Year's Day, January 1: 128
Lay Reader: Sandra Conant
Sandra has been living in Long Beach for seven years this February and became a member of Bay Shore Church in 2012. Her favorite church involvements are serving on commissions and Bay Shore Bells. Sandra and her husband Dick have two adult children and nine grandchildren. She is a retired elementary school teacher and in her spare time enjoys reading, bike rides, texting with her grands and anything to do with music including playing bells.
January Commission & Committee Meetings:
Saturday, January 7 at 9:30am
Parish Outreach Commission – Sanctuary/Dining Room
Sunday, January 8 at 8:30am
Community, Connection and Growth – Dining Room

Sunday, January 8 at 11:00am
Buildings and Grounds – Dining Room
Facility Task Force – Library
Missions – Chapel
Personnel Committee – Pastor Dave's office

Sunday, January 22 at 8:30am
Christian Education – Library
Sunday, January 22 at 11:00am
Business Affairs – Dining Room
Youth Group – Sunday, January 8 at 11:00 a.m.
Youth group for middle and high school youth meets on Sundays. This Sunday, January 8 we'll gather for lunch and fun from 11:00 a.m. – 1:00 p.m. We will also meet at 11:00 a.m. on Sunday, January 22. Please email pastorsusie@bayshorechurch.org if you would like to be added to Pastor Susie's youth email list.
Pub Theology – Tuesday, January 10 at 7:00 p.m.
Join Pastor Dave and church friends at the Crab Pot, 315 Marina Drive, Long Beach for refreshments, fellowship, and a theological discussion. Please email pastordave@bayshorechurch.org if you plan to attend.
January Fellowship Dinner and White Elephant Gift Exchange
Saturday, January 14 at 5:30pm
Wait! What? How can this be? We are looking January right in the face, and happily anticipating 2017! Join us at the beautiful Naples home of Mike and Diane Jensen. The address is 45 Geneva Walk. Parking can be a challenge, so arrive early, carpool, or take your boat! This is our popular white elephant party, so wrap up one gift per person, and get ready for some side-splitting fun.
We collect annual Fellowship Club dues at this party which are $25 per person. The fabulous Italian feast will be catered, and the cost is $15 per person. Thanks again to the Laubachers for working with Santa Fe Importers in Seal Beach to provide this amazing feast.
Call Carolyn Remley (310) 892-3837 or Leslie Groene (213) 712-7105 with questions and RSVP's.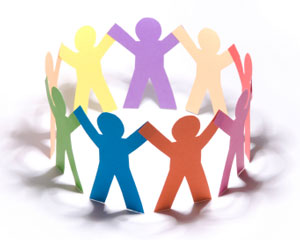 Grief Support Group – Tuesday, January 17 at 4:30 p.m.
Carolyn Remley (our resident Faith Community Nurse and longtime church member) and Pastor Susie facilitate a grief support group for anyone who is experiencing grief over the death of a loved one (including those who are experiencing anticipatory grief for a loved one who is terminally ill). This open group meets once per month at 4:30 p.m. on the third Tuesday of the month to share with each other, listen to one another, and offer mutual support. Our conversations are held in confidence, we share some helpful resources, and each gathering also includes time for prayer, reading of scripture, or other devotional elements. If this seems like something you need, we hope you will join us. If you have questions about this group, please email pastorsusie@bayshorechurch.org
Serve at COA – Wednesday, January 18
We will be purchasing frozen lasagna, salad and bread. If you wish to contribute to this, please make cash or check donations – Checks can be made out to Bay Shore Church, Hunger Fund.  Thank you all for your support in 2016 – Linda Sumpter
Orientation to Bay Shore – January 29 at 11:00am
Want to learn more about Bay Shore Church? Then we invite you to join Pastor Dave in his office after worship. This will be an informal gathering to ask questions and learn more about what the Bay Shore Church community can do to help you along your spiritual journey. Please send an email to pastordave@bayshorechurch.org if you are interested in attending.
Book Study for Adults – Begins January 31 & February 1
Join Pastor Susie for a 13-week book study on Naked Spirituality: A Life with God in 12 Simple Words by renowned author, former pastor, speaker, and contemporary Christian thinker, Brian McLaren. Each one-hour session will include discussion on two chapters of the book as well as some time for liturgy, prayer, or other related devotional practices.
Two identical sessions will be offered per week on Tuesday evenings at 7:00 p.m. and Wednesday mornings at 10:00 a.m. All sessions will meet in Gabrielson Chapel.
Please sign up and pick up a detailed schedule in the Fellowship Hall or email pastorsusie@bayshorechurch.org. Books will be available for pick-up on Sunday, January 22 (suggested donation $12 per book). You do not have to attend every session if you are unable to do so; you'll still get something out of it.
Alice Gabrielson
We learned from Bill Hayter on Sunday that Alice Gabrielson, longtime member and daughter of former Senior Pastor, the Rev. Milton Gabrielson, passed away on Sunday morning, January 1, 2017. We will update you when service arrangements are made. In the meantime, please join us in keeping Alice's friends and family in your prayers.
Update on Glenn Moeller
Glenn would welcome cards and now calls or a visit, if you like. He is recuperating at:
Marlora Care Facility
3801 E. Anaheim, Long Beach CA 90804
562 494-3311
Room 21B
January Coffee Servers
January 8: Mary Hester, Sally Boyne, Sharon Rogers and Susie Archer
January 15: Jennie Van der Maarl  – need 3 more volunteers
January 22: OPEN
January 29: Jen Hayter, Rod Sciborski – need 2 more volunteers
Four volunteers are needed each week to make and serve coffee and serve donuts. The sign-up sheet is posted on the hallway bulletin board or please call Charlene in the church office at (562) 433-0401.
Your help is especially needed right now since our faithful member and resident coffee hour expert, Glenn Moeller, is recovering from an illness and will not be able to oversee coffee service for awhile. Thank you!

Music Ministries at Bay Shore Church
If you are interested in learning more about our Chancel Choir, Handbell Choir, or Children's Choir, please contact our Director of Music, Julie Ramsey at jrramsey@icloud.com
Food for the Flock – Monthly Food Donation Calendar for 2017
"Feed our friends in need – keep the pantries stocked"
Food donations stock the pantries of the agencies feeding the hungry and needy families of our city including: Cooperative Protestant Ministry at CSULB, Food Finders, and St. Mary's CARE Food Pantry
January: Protein A-Plenty – packaged dry and canned beans, lentils and peanut butter
February: Hot and Hearty Savory Soups – packaged and canned soups
March: Start the Day Right Breakfast/Cereals – boxed cereals, granola, and packaged oatmeal
April: Baking Month – flour, Bisquick, packaged muffin, cake and cookies mix, brown and white sugar
May: Baby Month – baby food, cereal, formula and disposable diapers
June: Fruit and Juice Month – canned fruit, box juices
July: Veggies Galore – canned veggies of all kinds
August: Stove-top dinners – packaged noodles, rices, dinner mixes, mac and cheese
September: Back to School lunches
October: Pasta Month – dry pastas and pasta sauces
November: Cornucopia of Blessings Thanksgiving Food Drive – grocery bags provided with shopping list
December: Festive and Filling canned meats and seafood – chicken, tuna, beef stew and chilis
"Sock it To 'Em" Sock Drive – Month of January
Justin Rudd and his Community Action Team (CAT) hold an annual collection of new pairs of socks with a goal to collect 14,000 pairs for area homeless men, women, and youth. The socks are distributed to six area agencies: MHA Village, COA, Beacon for Him, City of Long Beach Multi-Service Center, His Little Feet and Long Beach Rescue Mission. Please drop off socks to the Bay Shore Church fellowship hall, M-F, 9 a.m. – 2 p.m., or leave them in a bag outside the church's office door after hours. Most requested are men's black crew socks. You can also donate to Paypal to Justin@JustinRudd.com and we'll purchase socks for you.
Sky Forest Retreat
Reserve a winter getaway soon…
The snow has arrived and the mountains are calling you. We have a beautiful cabin up in the local San Bernardino mountains near Lake Arrowhead. Skiing, snowboarding, sledding and snowman making are all available. Why not take the family up for a weekend to enjoy the snowy mountains. The firewood bin is fully stocked for the fires to keep you warm while sipping hot chocolate. The large family room has big windows to enjoy the mountain-view, and all of the snow. One of the perks of being a member at Bay Shore is that you can rent our Church cabin for $100 per night. There's plenty of sleeping options so take friends as well. A $20 refundable key deposit is required. Call Charlene in the office to reserve your dates.
Tuesdays with the Pastors
Start the New Year off right by joining Pastors Dave and Susie, fellow parishioners and friends at Babette's on 2nd for lively conversation, fellowship and a refreshment of your choice. They meet every Tuesday afternoon from 4:00 to 5:00pm. Drop on by!
Thank you from Katy Collins
Thank you to all who helped to make the reception for Jim Scott a success on such short notice and the people who stepped up to the plate to help with set up and clean up. I really appreciated all the help and bless you all. Have a Happy New Year.
Chapman University
Thank you for your thoughtful gift to the Disciple's Scholarship of $1000.00 to Chapman University. Your investment in our missions is ensuring a bright future for the Chapman Family, and especially for our students. On behalf of the many students and alumni who benefit from your support, thank you for being a proactive partner in nurturing an exciting, vibrant and stimulating learning community at Chapman University.
Joanne M. Jurczyk
Manager of Donor Relations
University Advancement
Pacific School of Religion
On behalf of the entire Pacific School of Religion community, thank you for your recent gift of $500 to the Scholarship Fund. Your financial support is critical to our shared work and it demonstrates your belief in the mission of PSR, to prepare spiritually and theologically rooted leaders for social transformation, in the church society. Your church name will be included in our 2016-2017 Honor Roll of Donors.
Sincerely,
Rev. Dr. David Vasquez-Levy
President
Possibilities Unfolding
Jesus was not the first person baptized. It didn't begin with him. John was baptizing and Jesus was probably just standing in line. Indeed, John said, "You should be baptizing me." But Jesus indicates that this is the way to do things properly. John was the one baptizing, and Jesus wanted to follow the tradition.
In Zurich in the 16th century there was a big dust up about baptism. A Swiss gentleman named Manz disagreed with an important Reformed theologian named Zwingli about the efficacy of infant baptism. Manz didn't believe in it. He believed that the only baptism that counted was one in which the baptized understood what was happening and could speak for themselves. In infant baptism the parents speak for the baby. In fact Manz was encouraging people to be re-baptized. Manz got a lot of people all riled up about it and was imprisoned. Then, the Swiss council made re-baptizing punishable by death. On January 5, 1527 Manz was the first Swiss Anabaptist (those in favor of adult baptism) executed by other Protestants for a belief. They drowned him by tying his hands behind his back to a pole placed between his legs and throwing him in the water.
Today, the main Protestant denominations all recognize each other's baptisms, and we don't drown dissenters. In January, 2013, the U.S. Conference of Catholic Bishops, The Presbyterian Church (USA), Christian Reformed and the Reformed Church of America, and the United Church of Christ signed a document known as the "Common Agreement on Mutual Recognition of Baptism." The next time a baby is baptized in your church, listen again to the words of the pastor and imagine how much has changed since Jesus stepped in that water to be baptized by John.