NEW CHRISTIAN GROWTH OPPORTUNITIES
A new year and some new opportunities to get involved in thought-provoking studies that will enhance your spiritual life and help you connect with other great folks from Bay Shore Church.
The Gospel of Mark study. Several have asked for a Bible class and the gospel of Mark lends itself well to study for those new to the faith and seasoned veterans as well. Mark was the first written gospel and tells the Jesus story in a provocative way. Study will be on Thursdays at 6:30 p.m.  Crunched for time on Thursdays? Feel free to bring your dinner to the meeting. Led by Pastor Dave. Begins January 26th.
Book Study for Adults – Begins January 31 & February 1
Join Pastor Susie for a 13-week book study on Naked Spirituality: A Life with God in 12 Simple Words by renowned author, former pastor, speaker, and contemporary Christian thinker, Brian McLaren. Each one-hour session will include discussion on two chapters of the book as well as some time for liturgy, prayer, or other related devotional practices.Two identical sessions will be offered per week on Tuesday evenings at 7:00 p.m. and Wednesday mornings at 10:00 a.m. All sessions will meet in Gabrielson Chapel.Please sign up and pick up a detailed schedule in the Fellowship Hall or email pastorsusie@bayshorechurch.org. Books will be available for pick-up on Sunday, January 22 (suggested donation $12 per book). You do not have to attend every session if you are unable to do so; you'll still get something out of it.
Coming this February: What is the United Church of Christ? Bay Shore Church is part of a wonderful larger denomination. Learn about its history, practices, beliefs and mission. Find out how to get involved with exciting opportunities to share God's love with the world. Sunday mornings at 8:30 am. Led by Pastors Dave and Susie.
SUNDAY, JANUARY 15 AT BAY SHORE CHURCH
 Worship at 9:30 a.m.
Sunday School & Nursery Care

Second Sunday after Epiphany

The Rev. Dr. Dave Clark's Sermon: "Who is Jesus for You Right Now'?"
Jesus was described as a teacher, healer, prophet, messiah, social activist, martyr and Son of God.
Beyond all of the titles and descriptors what is Jesus for you at this stage of your life?
What do you need from him now and can you find in him those for which your soul longs?
Scripture Reading: Mark 8:27-35
Lay Reader: Silvia Barger
Chancel Choir Anthem: Give Me Jesus
Greeter: Jeannette Gillies
Worship Attendance: January 8: 181 Adults 8 Children
Lay Reader: Silvia Barger
Silvia has resided in Long Beach since 2014, and became a member of Bay Shore Church in 2003. Her favorite church involvements are: worship services, COA, worship commission and Carillon folding on Wednesdays! Silvia has 3 grown children and three grandchildren. She is a retired teacher who enjoys family, friends, reading, playing bridge, travel and volunteering at the Long Beach Aquarium.
FELLOWSHIP FROLICS THIS SATURDAY!
Have you called to RSVP for Fellowship this Saturday, Jan 14? We will be ordering the food on Thursday, so will need a head count by Wednesday afternoon. Call Carolyn Remley at (310) 892-3837 to let us know you'll be there. Bring your beverage, plate/utensils, $15 each for dinner, and $25 per person for dues. And, of course, remember your wrapped white elephant items for our fabulous gift exchange!
The festivities, including a catered dinner fro George's Greek Café, begin at 5:30 pm at the home of Mike and Diane Jensen at 45 Geneva Walk in Naples. This gathering is a great way to get to know other people from church, and enjoy a hugely entertaining fellowship experience. Fellowship Club is open to all, members and nonmembers, singles and couples, young and…well, more "seasoned attendees". We hope to see you there!
South Coast Interfaith Council Martin Luther King Jr. Day Event –
Sunday, January 15 from 3:00 – 5:00pm
Join us for the 25th Annual Community-wide Dr. Martin Luther King, Jr. Interfaith & Intercultural Celebration.Held at Gospel Memorial Church of God in Christ (1480 Atlantic Ave Long Beach, 90813). The Keynote Speaker is Rev. Dr. Art Cribbs, Executive Director of The Interfaith Movement for Human Integrity and pastor of L.A Fillipino American United Church of Christ. Gospel Music, Interfaith Litany, Community Reception, Free To All. Co-Sponsored by: NAACP of Long Beach.  CLICK HERE for a flyer.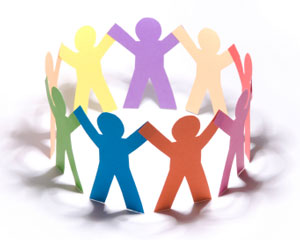 Grief Support Group – Tuesday, January 17 at 4:30 p.m.
Carolyn Remley (our resident Faith Community Nurse and longtime church member) and Pastor Susie facilitate a grief support group for anyone who is experiencing grief over the death of a loved one (including those who are experiencing anticipatory grief for a loved one who is terminally ill). This open group meets once per month at 4:30 p.m. on the third Tuesday of the month to share with each other, listen to one another, and offer mutual support. Our conversations are held in confidence, we share some helpful resources, and each gathering also includes time for prayer, reading of scripture, or other devotional elements. If this seems like something you need, we hope you will join us. If you have questions about this group, please email pastorsusie@bayshorechurch.org. At our January meeting we invite you to bring a meaningful memento or keepsake that reminds you of your loved one.
Serve at COA – Wednesday, January 18
We will be purchasing frozen lasagna, salad and bread. And serving variety packs of pudding cups for dessert. If you wish to contribute to this, please make cash or check donations – Checks can be made out to Bay Shore Church, Hunger Fund.  Have all desserts and contributions in to church no later than Sunday, January 15th. Thank you all for your support in 2016 – Linda Sumpter
Bay Shore Children's Choir begins Sunday, January 22nd
Our Children's Choir begins Sunday, January 22nd and meets each week from 10:45 am – 12 noon in the youth chapel upstairs in the Sunday School wing. We'll be singing in worship services, in the fundraiser on Sunday, May 7th and offering a spring musical on Sunday, May 21st. Our musical is a biblical story of a person who stood for what is right, a tale of God and glory, of danger, adventure, and…RESCUE IN THE NIGHT. Through story and song we will be telling the story of Daniel in the lion's den!  All parts are open to everyone, including Daniel, King Darius, Three Advisors (Astrofar, Taxalot and Crushafo) Four Heralds, Angel, and a chorus of not only singers, but Lions! If you have questions, please contact Director of Music Julie Ramsey at jrramsey@icloud.com. I hope you will consider having your children and youth join us for our spring season!
Youth Group – Sunday, January 22 at 11:00 a.m.
Youth group for middle and high school youth meets on Sunday, January 22. We'll gather for lunch and fun from 11:00 a.m. – 1:00 p.m. Please email pastorsusie@bayshorechurch.org if you would like to be added to Pastor Susie's youth email list.
Women's Lunch Bunch – Thursday, January 26 at 11:30 a.m.
Our women's lunch bunch resumes on Thursday, January 26 at 11:30 am in the small dining room. Bring your lunch and, if you wish, something to share. All women are invited. Bring a friend or neighbor. Discussion theme for January will be. "What are YOU looking forward to in 2017? And, what new activities or programs would interest you for Bay Shore Women?" Happy New Year! Information: Jean Brodie or Barb Raymond
Orientation to Bay Shore – January 29 at 11:00am
Want to learn more about Bay Shore Church? Then we invite you to join Pastor Dave in his office after worship. This will be an informal gathering to ask questions and learn more about what the Bay Shore Church community can do to help you along your spiritual journey. Please send an email to pastordave@bayshorechurch.org if you are interested in attending.
Compassionate Responses to Homelessness, Monday, January 30  7:00 pm
Have you ever wondered what is the best thing to do when you encounter a homeless person? Bay Shore Church is hosting a community forum, there will be a number of speakers who work with the homeless folks here in Long Beach. Learn about the scope of the situation, what services are currently out there and things to consider when you have an encounter.
Book Study for Adults – Begins January 31 & February 1
Join Pastor Susie for a 13-week book study on Naked Spirituality: A Life with God in 12 Simple Words by renowned author, former pastor, speaker, and contemporary Christian thinker, Brian McLaren. Each one-hour session will include discussion on two chapters of the book as well as some time for liturgy, prayer, or other related devotional practices.
Two identical sessions will be offered per week on Tuesday evenings at 7:00 p.m. and Wednesday mornings at 10:00 a.m. All sessions will meet in Gabrielson Chapel.
Please sign up and pick up a detailed schedule in the Fellowship Hall or email pastorsusie@bayshorechurch.org. Books will be available for pick-up on Sunday, January 22 (suggested donation $12 per book). You do not have to attend every session if you are unable to do so; you'll still get something out of it.
CLICK HERE for a detailed schedule.
Christian Outreach in Action's Valentine Tea Fundraiser – February 4
Generously hosted by Grace First Presbyterian on Saturday February 4, 2017 from 2:00-4:00 p.m. Please join Christian Outreach in Action (COA) along with guest speaker George Geary, an author, media chef and culinary teacher, who will be giving a cooking presentation in honor of his new book "LA's Legendary Restaurants." His delightful presentation will be accompanied by a full afternoon tea, silent auction and raffle! Tickets are a $35 donation, with all proceeds going to benefit Christian Outreach in Action. Reserve your seats by January 30 – this event will sell out! For more info and purchasing, contact Ana De La Torre at adelatorre@coalongbeach.org or 562-432-1440.  CLICK HERE for a flyer.
Chancel Choir singing with guest conductor John Rutter in Festival of Worship, Sunday, February 12th
At 7:00 pm, our Chancel Choir will be singing with over 1000 voices in the annual Festival of Worship held at the Cathedral of Our Lady of Angels in Los Angeles.  We are thrilled that the conductor this year will be John Rutter, the world-renowned British musician who composed many of our favorite anthems.  This event is open to the public.  Reserve general admission tickets are available at www.FestivalofWorship.com.  The suggested donation price is $10 for adults, and children who are with adult family members will be admitted free. If there are still seats available on the day of the event, donations will also be taken at the door.
Faith & Works Conference at IUCC – February 17&18
Irvine United Congregational Church will be holding its 3rd Faith & Works Conference on Friday & Saturday, Feb. 17-18.  Our featured speaker is Dr. Jennifer M. McBride, associate dean for Doctor of Ministry programs & continuing education and assistant professor of theology & ethics at McCormick Theological Seminary in Chicago. Dr. McBride's third book, Reducing Distance: A Liturgical Politics of the Gospel, has just been published and will be available at the Conference (as will her other books).  She will speak at 7 pm on Friday and 10 am on Saturday, offering challenging and inspiring thoughts on how Christians can engage in public witness. CLICK HERE for a flyer.
Tuesdays with the Pastors
Start the New Year off right by joining Pastors Dave and Susie, fellow parishioners and friends at Babette's on 2nd for lively conversation, fellowship and a refreshment of your choice. They meet every Tuesday afternoon from 4:00 to 5:00pm. Drop on by!
Friendship Pads
The Parish Outreach Commission has brought back the friendship pads for Sunday mornings. We hope you will take the time to help make sure the pads get passed back and forth along the pew. When folks sign in, it helps new folks connect with others around them. Remembering names is difficult; it helps to see it in writing. We don't have a formal time of "passing the peace" or greeting each other during the service. The pads are extremely important for us to know who is visiting so that we can follow up with them. So, don't look at it as some class attendance chart that goes on your "permanent record." It's a way of helping folks connect. Please help us make sure the pads get passed back and forth every Sunday.
Reserve a winter getaway soon…
The snow has arrived and the mountains are calling you. We have a beautiful cabin up in the local San Bernardino mountains near Lake Arrowhead. Skiing, snowboarding, sledding and snowman making are all available. Why not take the family up for a weekend to enjoy the snowy mountains. The firewood bin is fully stocked for the fires to keep you warm while sipping hot chocolate. The large family room has big windows to enjoy the mountain-view, and all of the snow. One of the perks of being a member at Bay Shore is that you can rent our Church cabin for $100 per night. There's plenty of sleeping options so take friends as well. A $20 refundable key deposit is required. Call Charlene in the office to reserve your dates.
SOCK IT TO EM "JANUARY SOCK DRIVE"
Justin Rudd and his Community Action Team (CAT) hold an annual collection of new pairs of socks with a goal to collect 14,000 pairs for area homeless men, women, and youth. The socks are distributed to six area agencies: MHA Village, COA, Beacon for Him, City of Long Beach Multi-Service Center, His Little Feet and Long Beach Rescue Mission. Please drop off socks to the Bay Shore Church fellowship hall, M-F, 9 a.m. – 2 p.m., or leave them in a bag outside the church's office door after hours. Most requested are men's black crew socks. You can also donate to Paypal to Justin@JustinRudd.com and we'll purchase socks for you.
Glenn would welcome cards and now calls or a visit, if you like. He is recuperating at:
Marlora Care Facility
3801 E. Anaheim, Long Beach CA 90804
562 494-3311
Room 21B
The following dates are available:
January 15, 22, February 2,12,19,16, April 2,9,23,30, May 7,14,21,28, June 4,18,25, July 2,16,23,30, August 6,13,20,27, September 3,17, October 1,15,29, November 5,19,26, December 3,10. The cost for altar flowers is $40. The flower chart is located on the hallway bulletin board just outside of the church office.
January Commission  Meetings:
Sunday, January 15 at 11:00am:  Worship – Dining Room
Sunday, January 22 at 8:30am:  Christian Education – Library
Sunday, January 22 at 11:00am:  Business Affairs – Dining Room
Saturday, January 28 at 9:30am:  Community Connection and Growth – Dining Room
January Coffee Servers
January 15: Jennie Van der Maarl, Lucy Moon Shouldres, Matt Norton, Mike & Diane Jensen
January 22: Marilee Stefenhagen, Amy Williams, Joan Ensley-Heller, Kenneth Hagelin
January 29: Jen Hayter, Rod Sciborski, Jeannette Gillies, Lucy Moon Shoulders
Four volunteers are needed each week to make and serve coffee and serve donuts. The sign-up sheet is posted on the hallway bulletin board or please call Charlene in the church office at (562) 433-0401.
Your help is especially needed right now since our faithful member and resident coffee hour expert, Glenn Moeller, is recovering from an illness and will not be able to oversee coffee service for awhile. Thank you!

Music Ministries at Bay Shore Church
If you are interested in learning more about our Chancel Choir, Handbell Choir, or Children's Choir, please contact our Director of Music, Julie Ramsey at jrramsey@icloud.com
Food for the Flock – Monthly Food Donation Calendar for 2017
"Feed our friends in need – keep the pantries stocked"
Food donations stock the pantries of the agencies feeding the hungry and needy families of our city including: Cooperative Protestant Ministry at CSULB, Food Finders, and St. Mary's CARE Food Pantry. Donation bins are located in the narthex and fellowship hall.
January: Protein A-Plenty – packaged dry and canned beans, lentils and peanut butter
February: Hot and Hearty Savory Soups – packaged and canned soups
March: Start the Day Right Breakfast/Cereals – boxed cereals, granola, and packaged oatmeal
April: Baking Month – flour, Bisquick, packaged muffin, cake and cookies mix, brown and white sugar
May: Baby Month – baby food, cereal, formula and disposable diapers
June: Fruit and Juice Month – canned fruit, box juices
July: Veggies Galore – canned veggies of all kinds
August: Stove-top dinners – packaged noodles, rices, dinner mixes, mac and cheese
September: Back to School lunches
October: Pasta Month – dry pastas and pasta sauces
November: Cornucopia of Blessings Thanksgiving Food Drive – grocery bags provided with shopping list
December: Festive and Filling canned meats and seafood – chicken, tuna, beef stew and chilis
To Katy Collins and Bay Shore
I have no words to thank you for all you did for my family and I. You made a very difficult time much easier to endure. Thank you too, for the friendships you shared with my mom, my dad and with me. Please pass along to all who helped , how very grateful we all are!
Carrie Sabol
Church World Services
Thank you for embracing a different – and difference making – approach to gift-giving. By choosing a gift from the CWS Best Gift catalog, you're helping families in need, here at home and around the world. Through you generous heart, you're helping someone beat hunger and break the grip of generational and situational poverty. We are deeply grateful for the vital part you're playing in building a world with enough for all. With your compassion, together we can – and will – change lives for the better.
Sincerely,
Rev. John L. McCullough
President and CEO
Church World Service
PRAYERS OF OUR CHURCH COMMUNITY
Ellie Johnson. Joyce Carter. Mark Rasile. Beverly Rose. Rick Wallace. Gary. Kurt. John & Syndie Dooley. Joe Camp. Jack. The Forsyth Family. Annie. Joel & Jeanine Benson. Bill & Mary Lou Nicolai. Jean Remley. David. Valarie Ruschke. John White. Allen Cox. Peggy Hamlin. Noelle Rominger. Derrel Kenzel. The Elliott Family. Traci Reitz. Christie Dysart. Esther Watts. Chrisjeon Clemmer. Phil Bosl. Sue Felix. Norma Marter. Susan Davis. Bob & Diane Guyett. Susan Marshall. Robbie Storbeck. Jody Ellison. Glenn Moeller. Sandy Rodriguez.
Souls of: Ewel & June Grossberg. Dr. Sid Drell. Judge John Lane. Mary Wangsness. Carolyn Forsyth. Mary Lou Hauser. George.
General: Safe travels for Janna Jensen. Our country and our fragile planet. All veterans.
To add concerns for our Prayer Chain please contact Jane Loper directly at 562-431-1943, email jane.loper@verizon.net., leave a prayer concern in the narthex box, or send an email to the church office through the contact form. Let Jane know if you would like to receive weekly prayer chain email.
Thanks to God for answered prayers, God's Grace, infinite love and the promise of each new day.
All That We Are
In John's gospel, Jesus gets his first disciples, not from the shores of Galilee, or sitting behind a tax collector's booth; he gets them from John the Baptist's cohort.
John points out Jesus to them and they leave John to follow Jesus. In this version, one of them is Andrew, and he gets his brother, who is Simon Peter, to join up. Peter, the very disciple Jesus calls the rock, is dragged into the fold by his own brother.   By this model, church growth is not a pastor-driven activity. It is something the disciples do.
It is often the case that we think a pastor's personality is all it takes to grow a congregation. Yes, a good pastor is important – worship leadership, engaging with youth, being present to people in time of need, and offering opportunities for faithful conversations is essential. But without a congregation that is excited about its life together there will be no energy for growth. Of course we want very much to grow the size of our congregations. This is a good aim but it begins with the work we do to nurture our own faith and witness. If the church is where we find ourselves growing in our authentic faith-filled commitment and a deepening of our spiritual life, then inviting others becomes easy. But we must do the inviting.
If people see that their lives will be transformed and that with you they will discover opportunities to serve their community, then they will be drawn to you. But it all begins with us. The church is more than our always less than perfect and hardworking pastor. It is ALL the people.